Free or Cheap Family Vacation Ideas in Virginia Beach & Beyond
Looking for free or cheap family vacation ideas for your Virginia Beach getaway? Here's the scoop!
Some of our fondest memories of the Virginia Beach area were made at places that cost us little or nothing, like the Chrysler Museum of Art, Historic Jamestowne and Yorktown Battlefield, the US Army Transportation Museum, and Richmond's Maymont.
I've listed my recommendations for an inexpensive getaway by area, starting with the Virginia Beach Boardwalk and the greater Hampton Roads area, to Williamsburg and Jamestown, the Blue Ridge/Piedmont attractions such as the Presidents' homes, and on to the many free attractions in Washington DC.

And for more travel deals--including how to save on gas, museums, hotels, and attractions, go to my Discount Travel Deals page, and these pages:
But first, for my latest Daily Deal, go to my Virginia Beach Blog.
---

Cheap Family Vacation Sights by Area
Virginia Beach Area
There are so many things to do in and near Virginia Beach. Unfortunately, many of them aren't cheap or free (except the beach!).
If you do want to watch your pennies when it comes to attractions and entertainment, some wonderful attractions which are free or inexpensive include:
Back Bay National Wildlife Refuge - Get away from the crowds, hike and relax at this amazing wildlife preserve.
False Cape State Park - Get the ultimate feel-like-Pocahontas experience at the most secluded park on the Atlantic coast.
Mount Trashmore - Fly a kite, bike, skateboard, hop on the playground, or just chill at this former dump.
Fort Story and Cape Henry Lighthouse - This army base boasts two lighthouses, First Landing Cross, and lovely, deserted beaches.
Cinema Cafe - See a cheap (as low as $1) movie while you dine!
Atlantic Waterfowl Museum - This free, oceanfront museum is for the birds...literally!
The Contemporary Art Center of Virginia - They host a free Family Fest on select Saturdays, with hands-on activities and a gallery scavenger hunt.
Hunt Club Farm - a petting farm featuring goats, sheep, llamas, bunnies, pigs, donkeys, and a miniature cow!
Pedal to the Metal Bike Carriage Rides - For $15 per hour you can rent a pedal-powered bicycle carriage that seats four and combines, fun, sight-seeing, and exercise. Rent them from a number of stands along the boardwalk.
The Virginia Beach Trolley - Catch the VB "Wave" to see the highlights of Virginia Beach on your cheap family vacation.
How to Save Money on Food at the Beach

For a cheap family vacation, just eat at McDonald's all the time, right? Wrong!
Here's my secret for eating at top Virginia Beach restaurants for less.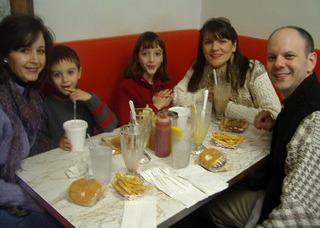 If you're looking for really cheap but yummy spots, go to our Great but Cheap Eateries page.
Want to save money on a great hotel deal? Click here!
And take advantage of free events & festivals!
The Virginia Beach oceanfront has ongoing festivals, musical acts, and more...many of them free. Our favorite? The annual Neptune Festival. For a full list of upcoming events, go to my Events & Festivals page.
---
Norfolk
Norfolk is full of free or cheap family vacation spots, including the Chrysler Museum, Nauticus, the USS Wisconsin, and the Hampton Roads Naval Museum, plus scads of delightful (and often inexpensive) eateries, and many annual festivals, including the pirate-filled Norfolk Harborfest.
Here's why you MUST visit Norfolk...
---
Hampton & Portsmouth

Hampton has several free or cheap family vacation spots. Some are exceptional and really world-class; some aren't particularly glitzy. But if you're on a budget, they may be just the ticket.
Click here for attractions in Hampton.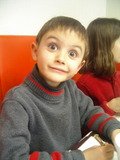 You haven't tried a shake at Doumar's Drive In?
Childrens Museum of Virginia

This museum is hands-on heaven for toddlers through early teens, and kids of all ages. Make gigantic bubbles (with you in them), become a living elevator, "drive" a fire engine, "touch" electricity...there's so much to do. Here are photos of our favorite things to do at Childrens Museum of Virginia.
The Commodore Dinner Theater

This 1950's art deco theater is so elegant yet reasonable for a delicious dinner and movie that it makes both our Romantic Restaurants list and our Cheap Family Vacation list. The ultimate date night, but anyone over 8 can enjoy it. Here's my review of the place I hope you'll come to love as much as we do!
---
Newport News 

Virginia Living Museum
It's a zoo...it's a planetarium...it's a museum...it's the Virginia Living Museum. Perfect for kids (and adults) who love to touch, see, and feast their senses on nature. And if you're a member of the ASTC program it's a free part of a cheap family vacation!
Whether you love boats, ships, or maritime artifacts, or just have an interest in history, you'll find the Mariners Museum well-worth your time. Besides lots of videos, displays, and hands-on, interactive exhibits, you'll get an in-depth view of the ironclad USS Monitor, see its actual turret raised from the bottom of the ocean, and hear all about the infamous Battle of the Ironclads.
US Army Transportation Museum

This free museum just north of Newport News showcases the history of army transportation in the U.S. You'll see everything from horse-drawn wagons to ATVs, helicopters and aircraft, trains and trucks. It's open Tues-Sun, 9 am to 4:30 pm.
US Army Transportation Museum address: Building 300, Besson Hall, Fort Eustis, VA. US Army Transportation Museum phone number: 757-878-1115.
---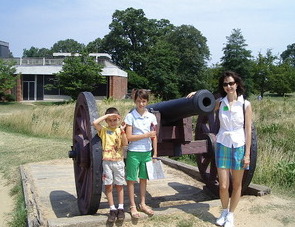 Jamestown/Yorktown
Want one of the best cheap family vacation bargains in the area? Buy a combo ticket to Historic Jamestowne and Yorktown Battlefield. Just $10 gets adults into both historic spots...and kids 15 and under are free! For $20, our family of four enjoyed hours of fun, history, exhibits, and beautiful scenery!
Read about our adventures and see pictures at Historic Jamestowne and Yorktown Battlefield. Then read why a jaunt on the free Jamestown-Scotland ferry is one of my kids' favorite things to do.
---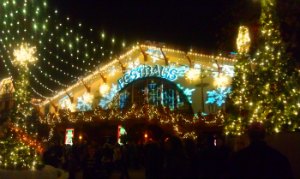 Busch Gardens, Kings Dominion, and Other Amusement Parks

Okay...these world-famous amusement parks aren't free, or particularly inexpensive. But I've devoted a lot of time to finding the cheapest tickets to make them affordable for a cheap family vacation...and I'd like to pass that information on to you.
Click here for Busch Gardens Williamsburg Discount Ticket Secrets plus photos of the park, videos, tips on the best days to visit, how to stay cool, and how to eat at the park for less.
If you're considering Kings Dominion, click here for Paramounts Kings Dominion Discount Ticket Secrets, videos and photos, and why their season passes are such a great deal this year.
And here's how to get discount tickets for Water Country USA and Ocean Breeze Waterpark.
---
Williamsburg Area

Colonial Williamsburg's Downtown Area

A lot of visitors don't realize that you CAN see Colonial Williamsburg (or parts of it) on a cheap family vacation. And Williamsburg offers a variety of free events, including their annual Summer Concert Series every July and August.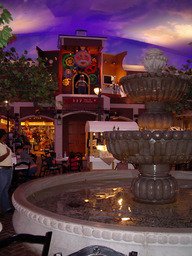 Plus, I've found two fabulous and inexpensive Williamsburg restaurants that won't break the bank on your cheap family vacation.
For all the details, read my "Secrets of a Cheap Colonial Williamsburg Vacation"...
Williamsburg Shopping - Prime Outlets, Williamsburg Pottery, & More
To learn why Williamsburg is renowned for its shopping, click here. And don't forget to check out my best Williamsburg restaurants page, including our two favorite cheap restaurants near the Historic Area, as well as Yankee Candle Factory where it "snows" and is "Christmas-time" all year-long.
---
Washington, DC, Richmond, Charlottesville,
and Beyond

Going to Washington, DC? I can help you do it for less!
Last year, I set out to see if I could plan a 3-day weekend for four for less about $500. Was I successful? You bet. In fact, we managed to do it for about $500 for FIVE people, not four.
And that included admission to three Smithsonian museums, the Washington Monument, and the National Firearms Museum!
Click here to learn how I pulled off an inexpensive family vacation in Washington, DC for $500, plus read about Top Picks for visiting in DC!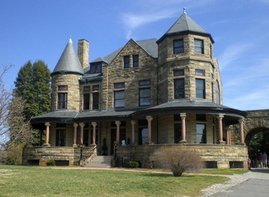 Richmond

There are so many wonderful museums in Richmond, and some of them are free (or nearly so), like the Virginia Museum of Fine Arts, and Maymont.
Here's what Richmond has to offer.
And why they're technically not in Richmond, the James River Plantations such as Shirley and Berkeley are as little as a 20 minute drive from Richmond and SO worth the drive to get a glimpse into a historic way of life long past.
Charlottesville

West of Richmond is the beautiful town of Charlottesville, home of Thomas Jefferson's home, Monticello, the University of Virginia, Michie Tavern, James Monroe's home of Ashlawn-Highland, and Carter's Mountain Orchard (the best view in Charlottesville).
Here are our favorite, low-cost things to do in Charlottesville, and how to see the major sights (like Monticello) for less!


Not sure how to find what you're looking for? Go to my Site Index.
Virginia Beach Family Fun

› Cheap Family Vacation Ideas