Spring Events at Virginia Beach and Beyond
There are spring events at Virginia Beach and beyond to wet anyone's whistle. From Monster Trucks to Ramp Jam, and from Virginia Historic Garden Week to the Atlantic Coast Kite Festival, there's a family adventure for everyone.
This page is designed to show give you an overview of the top events at the beach or in the greater Hampton Roads area so you can plan a day, weekend, or longer getaway that will make your vacation worthwhile. 
I update these pages each year as the season approaches and as information becomes available. Keep in mind that sometimes dates or prices can change at the last minute. But i do my best to keep the information up to date so you can plan that perfect event.
You'll also find links to great attractions-- such as Kings Dominion and Busch Gardens Williamsburg-- which I review for you and which include page after page of ways to get discount tickets and save in unexpected ways to stretch your dollar further than ever.
---
Taking a break from chowing down on goodies at the Neptune Festival.
Kings Dominion Pass Member Preview Night/Opening Day - 
March 24 & March 25
Join other pass holders for this sneak peek of what's new at the park for the season from 5 pm to 9 pm on March 24. The first 900 guests can attend a special presentation at 7 pm. The next day is opening day for all from 11:30 am to 8 pm. For more Kings Dominion events, click here. 
Civil War & Emancipation Day 

April 8, 10 am - 4 pm  - Richmond
Bring the whole family out and learn about the Civil War on Richmond's annual Civil War & Emancipation Day event. This year, enjoy walking tours, hands-on activities, re-enactments, and more at Historic Tredegar Ironworks. Parking will be free this day.
It's also a great time to visit Civil War-related sites, including the Museum of the Confederacy, the Valentine Museum, Virginia Museum of Fine Arts, the Virginia Historical Society, and Tredegar Iron Works. 

Afterwards, rain or shine, consider making a trek over the nearby footbridge to nearby Belle Isle to view beautiful view of the James River, the sites of a Civil War prison and cemetery, a quarry, several abandoned factories you can roam around, and walking trails. Check out this video of Belle Isle:
Town Center Restaurant Week 
March 27-April 2
Enjoy prix-fixe three-course meals at leading restaurants for $35. Includes 13 dining establishments such as Bravo, California Pizza Kitchen, and Ruth's Chris. For details, go to http://www.vabeachtowncenter.com/. And don't forget to take advantage of Virginia Beach Restaurant Week each year.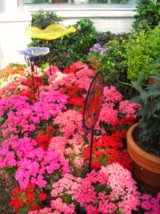 Lewis Ginter Botanical Garden
Virginia Historic Garden Week 
April 22-29 - Various homes throughout Virginia
Often called "America's Open House," Virginia's Historic Garden Week this year is April 22-29, and will give you rare and coveted admission to 250+ houses, gardens, and historic landmarks-- some of them rarely open to the public.
Consider these spring events your chance to enter an American "Downton Abbey" and pretend you're "to the manor born"-- if only for a little while. Check out the details by clicking here. And if you want to enjoy visiting historic estates any time during the year, check out my Presidents Homes page.
East Coast She Crab Soup Festival   
April 8 - noon to 2:30 pm 
24th Street Park along the oceanfront
Celebrate one of the most delicious seafood delicacies around-- the she crab-- as 20 local restauranteurs vie for the title of "best she crab soup." For $17.50 per adult in advance (plus service charges at Ticketmaster) or $25 at the door so you can taste she crab soup to your heart's content! It's free for kids under 12 who don't eat anything--"No soup for you!"
Atlantic Coast Kite Festival 
May 6 - 10 am to 4 pm
Virginia Beach Oceanfront between 16th-18th Streets
This family-friendly spring events festival will feature kite demonstrations, kite ballets, kite-building workshops, an open-fly area, and kite vendors. All activities will be held on the beach and in the park at 17th Street. The workshops have a nominal fee; otherwise, the event is free. For more information, go to www.beachstreetusa.com.
Monster Trucks on the Beach 
May 12-13 
Between 5th and 7th Streets, Virginia Beach Boardwalk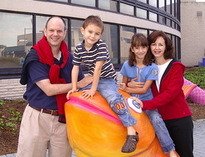 Watch the sand fly as trucks like Stone Crusher, Hooked, Bigfoot, Bounty Hunter, and Transaurus join other world-famous monster trucks as they battle to dominate this exciting competition at the Virginia Beach oceanfront. The event is sponsored by Kalbones.

It includes four two-hour shows Monster truck rides on the beach, and Yamaha demo rides. Tickets are less in advance when purchased through Ticketmaster. Children 2 and under are free. Tickets are non-refundable, as events will be held rain or shine. Call (800) 822-3224 for information.
For more family and kid fun ideas, go to my Free Summer Fun page.
PANorama Caribbean Music Festival/Workshop 
May 12-13 
Resort Area
A spring events weekend of fun, music and workshops for Caribbean music devotees. Workshops will be held on Friday. Steel drum competitions begin Friday night and continue through the weekend. Free to the public; fee for participating bands. For more information, call (757) 491-7866 or go to www.beachstreetusa.com.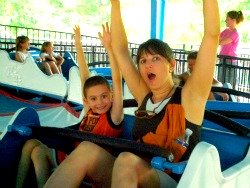 Beach Music Cruisin' Weekend
May 19-21
On the Beach at 29th Street
Three days of spring events and FREE oldies beach music is yours at this blast from the past. Beach Music Weekend blends the best of the "oldies" with dancing under the stars in a jam-packed blast to the past!
And this year, it also includes the Cruisin' Virginia Beach Car Show. See some of the hottest cars ever assembled while working on your tan or frolicking on the beach during these spring events days! Over 200 classic cars, hot rods and motorcycles will line the boardwalk as their owners compete for cash prizes and trophies. On Saturday night from 6 pm to 9 pm, you'll be able to see cars along Atlantic Avenue.
Spectators are free! For details go to http://www.beachstreetusa.com/festivals/beach-music-cruise or call (800) 822-3224.
---

More Spring events...
Pirate Party on the Beach 
May 20-21 
Virginia Beach Oceanfront
Enjoy games, costume contests, a treasure hunt, lots of scurvy pirates, and movies. These spring events are free! For more information, go to http://www.beachstreetusa.com.
Pungo Strawberry Festival 
May 27-28
Indian River Road and Princess Anne Road 
(757) 721-6001
Grab the kids and head over to one of our favorite Virginia Beach spring events. Something for everyone, from strawberries prepared 50 different ways, to pig races! Other events include a pie-eating contest, a military display, a livestock sale and show, racing car exhibits, ongoing entertainment, a huge carnival, continuous entertainment, a parade, and arts and crafts for sale. For details, go to the Pungo Strawberry Festival.
Blackbeard Pirate Festival
June 3-4 - Hampton
Enjoy several tall-ships, fireworks, food, and too many scurvy pirates to count at what USA Today calls one of the top five pirate festivals in America. Blackbeard plays a particularly important role in this pirate extravaganza since Hampton is believed to be his final resting place after he was killed by the Royal Navy in 1718. Legend has it that his head was brought back to Hampton and put on a pike on the banks of the river to serve as a warning to other pirates.
The weekend starts off with a Pirates Ball on the evening of June 3, followed by events June 4 from 10 am to 10 pm, and June 5 from noon to 6 pm. Admission to the event (except for the ball) is free. For details, go to http://www.hampton.gov/blackbeard
Busch Gardens Glory at the Gardens 
To be announced
Top Christian groups will perform at the Busch Gardens Williamsburg contemporary Christian concert series. This year's events will feature Skillet, Family Force 5 and Disciple, Newsboys, Hawk Nelson and Ryan Stevenson. For more info, check out my Busch Gardens Williamsburg Events & Festivals page. And don't forget to check out my Busch Gardens Ticket Discount secrets!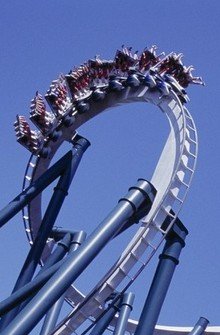 Busch Gardens Williamsburg Food & Wine Festival  
Fridays-Sundays, May 26-July 2
From 11 am until one hour before park closing, purchase sample-sized tastings of delicious gourmet foods and wines you won't normally find in the park, such as coq au vin and schnitzel. There's no extra charge to attend the festival, but tastings range from $3 to $7. 
Kings Dominion Military Days
Memorial Day Weekend/Fourth of July Weekend
The park honors the military with special events and free park admission to all active, inactive or retired US Service men and women with valid military I.D. For more ways to get Kings Dominion tickets for less, click here.
Looking for more events in other seasons? Check out these links:
Virginia Beach Family Fun

›

Virginia Events
› Spring Events