Paramounts Kings Dominion Discount Ticket Secrets
See below for 11 current Paramounts Kings Dominion ticket deals, including how to get a kids ticket for free!
With the fact that the park will probably once again raise their ticket prices last year, you can't afford to NOT look at these deals.
On my main Kings Dominion page, I already detailed how important it is to buy your tickets in advance: Adults who show up at the gate to buy tickets will pay $10 or more than if they ordered them in advance online. But that's just the minimum savings. You may be able to do MUCH better with the deals below.
Current Ticket Deals
Everyone Pays Kids Price - Get tickets for $34.99 now through June 30 when you order through the park's website. 
Bundle Deal - Get admission, parking, and unlimited drink wristband for $44.99. Good all season. 

Two-Day Admission Deal - Visit two days in a row and pay just $72 total when you purchase your tickets online. Good all season. 
Park and Play Sundays - Get admission and parking for only $34.99 when you visit on Sundays through May 19. 

Bring-a-Friend Deal for Season Pass holders - Season pass holders can purchase up to 6 tickets for friends for a discount rate of $19.99. 
Military Deal - Get admission for $39.50. You must be active and retired members of the military or a first responder (fire, rescue, police, etc.) with valid ID. Admission is free for active and retired military with ID on Military Appreciation Days (Memorial Day weekend and July 4 weekend).  
Group Discount Deal - Pool friends and family and order tickets in a group of at least 15 people and you'll pay just $36 each. Youth group tickets are $35.50 each. For both deals, you'll get one free ticket for every 15 ordered.
Daily Parking Deal - Buy your parking pass online and save $3 - you pay $17.
After 4 pm Admission - Get Admission for $42 when you visit after 4 pm.
Admission and Fast Lane Deal - Get both for $97.
All Inclusive Deal - For $144, get single-day admission, parking, all day dining, fast lane plus, a regular souvenir bottle, and a single-day FunPix photo pass. 
First Responder Deal - Fire, police, EMT, paramedics, corrections officers, etc., get admission for $39.50. You'll need to show proof on ID.ME. 
Keep in mind that all these deals do not include taxes and fees.

Promo codes 

You do NOT have to be a member of a specific group to use promo codes. To use them, go to the Kings Dominion website, click on "Daily Tickets" and enter the promo code in the "Promo Code" box at the top right.
(ACTIVE) WAKEMED - Use this promo when ordering tickets online and you'll get them for $44.50 all season long. 
---

Other Deals to Consider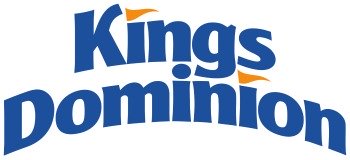 Virginia Parks & Rec Deals - Many southern Virginia parks & rec offices may offer slight discounts, including the Virginia Parks & Recreation site, which offers Paramounts Kings Dominion tickets for as little as $39 (some dates are $39, while others may be a few bucks higher). For details, go to www.vrps.com.

(Their site can also save you money on Busch Gardens and Water Country USA. For details on deals for these parks, click these links:
Groupon 50% Off Deal - EXPIRED
For a VERY limited time (and before they run out) Groupon is offering 50% off single-day tickets. You'll pay just $33 per ticket. Ticket value expires after June 30. Buy the deal now on Groupon. 
Subscribe to my Daily Deals blog (see the link below) or follow me on Twitter @vabeachfundeals to learn once this info is posted. 
Don't miss the latest deal with the Daily Deals Blog!
New promo codes and coupon sites keep popping up, so be sure to subscribe to my Virginia Beach Blog for the learn the latest deals as they become available.
---


Ongoing Paramounts Kings Dominion discount ticket sources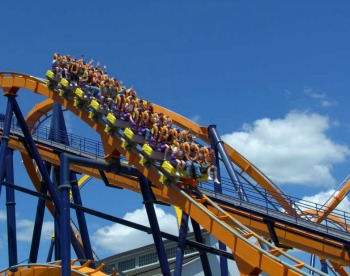 1) Virginia Beach Vacation Market -
If you're in Virginia Beach, you may be able to get a single day Paramounts Kings Dominion discount tickets for up to $8 less than the online price by going to one of Vacation Market's three locations on Atlantic Avenue (16th, 25th, and 31st Streets).
Note: They also offer Busch Gardens Williamsburg discount tickets, as well as discounts on many other local attractions, including Colonial Williamsburg and Water Country USA.

2) Try a local Parks & Rec Center - 
Most Virginia Parks & Rec Departments sell Paramounts Kings Dominion discount tickets. They also offer discount tickets good for certain summer days (called "P&R" Days). See the "Virginia Parks & Rec Deals" above for details.  
3) Check out local hotels -
Local hotels sometimes offer Paramounts Kings Dominion package deals which can save you money.
The Embassy Suites in Richmond, the Virginia Crossings Resort in Glen Allen, and the Days Inn in Ruther Glen are three hotels which have offered park packages in the past (the first two are a bit of a drive from the park, but the Days Inn is only 5 miles away).
When booking a local hotel, do your research. For example, I've heard a slew of poor reviews about how dirty the Best Western Kings Quarters is...not worth the money, shady characters, etc.  I recommend you check at sites like www.tripadvisor.com for travelers reviews.
4) Look for Promo Codes!
See the promo codes I've noted above! They can save you big bucks, but remember: Coupon codes are subject to change at any time.
To use them, go to www.kingsdominion.com. Click on "Tickets" and then on the drop down bar, select "promo code" and enter the coupon code. 
---



Want Halloween Haunt discounts?
During the fall, after taking a two-week pause, the park gears up for its Halloween-themed scarefest: Halloween Haunt. Those admission prices are completely different and have their own potential discounts. 
To be honest, it's not my "cup of tea," but it attracts thousands of people during weekends mid-September through the end of October looking for a good scare.
And I always manage to "scare" up the latest Paramounts Kings Dominion Halloween Haunt discounts. To learn how to get your discounts, go to my Halloween Haunt page.
---



Season pass deals, park events & hours
Paramounts Kings Dominion also offers a variety of season passes which are actually pretty good deals. This year, only two of them include free season parking. The cheapest prices are available if you buy four or more tickets.
- For the best season pass prices, click here. 
- For upcoming events at the park, click here.
- For park hours and operating dates, click here.
---



Other Money-Saving Ideas and Tips
Looking for other ways to save at Paramounts Kings Dominion?
Food - Three words: Bring your own (when possible). The food in Paramounts Kings Dominion is very expensive, especially for the quality (or lack thereof).So, eat a huge breakfast and/or bring a backpack of snacks (no chocolate--it'll melt). Keep in mind that the park says that "no food or drink is allowed in the park" (their way to try to force you to buy food there).    
So make sure you, er, make them invisible. (I use a small backpack-sized purse that holds a bottle of water and a few snacks inconspicuously.) Another option is to bring a picnic lunch in a cooler and leave it in the car for later. Get your hand stamped and you can take a break in the middle of the day to go out to your car and eat. Another alternative: get your hand stamped and leave the park for lunch in nearby Ashland.


Water - Drink lots and bring your own. Bottled water is equally expensive in the park, so bring your own in a backpack. Plan on three bottles per person at the height of the summer. Or, just bring one and fill it up at water fountains.



Slather up with sunscreen and bug spray before you go -- You'll need both, and IF you can buy some in the park, you'll pay top dollar for it.



Wear appropriate clothing -- Wear a hat and bring a light sweatshirt or jacket if you plan to stay during the cooler evening hours. Lockers are available to store them during the day. You may want to bring a pair of dry socks in case you get wet on the rides.



Bring your own stroller -- While you may be able to rent one in Paramounts Kings Dominion, why not put the rental fee (@$10 or so) to better use?



Take advantage of ParentSwap -- The park allows one parent of small children to wait in line while the other tends the kiddie. When you get to a certain point, the second one joins the line (with the kiddie) and all three ride!To get a Parent Swap Pass (which you must have to do this), you must visit Guest Services. Parent Swap may not be available on all rides and is not applicable in WaterWorks.
Can't find what you're looking for? Go to my Site Index
Virginia Beach Family Fun

›

Kings Dominion

› Paramounts Kings Dominion Ticket Discounts