Winter Events at Virginia Beach & Beyond
Just 'cause it's cooler doesn't mean there aren't great winter events to take advantage of in Virginia Beach, Williamsburg, and throughout southeastern Virginia.
From whale watching, to Busch Gardens Williamsburg's Christmas Town, to Virginia Beach Restaurant Week, to the popular (and frigid) Polar Plunge at Virginia Beach, there's still plenty to do!
Plus, you won't have to deal with the sometimes thronging and bustling crowds that all-to-often come with the highly popular summer season, and you'll be able to take advantage of winter discounts on accommodations and attractions in the off-season. (Colonial Williamsburg is one example of an attractions that discounts winter admission up to 30%.)
As for weather, Virginia can have surprisingly warm temperatures in November, December or even January.
In fact, I can recall raking leaves on Thanksgiving Day in shorts, as well as taking a walk on New Year's Day in shorts!. Oftentimes, all you need is a mere sweatshirt to keep you warm.
So find out why Budget Travel has called Virginia Beach one of its top Beaches to Visit in the Fall, and why so many people travel to the beach each winter to take advantage of unique holiday events like Holiday Lights on the Boardwalk.
Click these links for special holiday things to do during Winter:

---

Winter events in Nov/Dec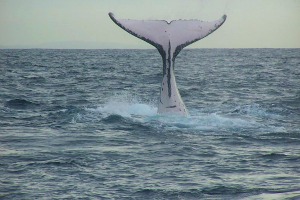 Whale-Watching
End of December to March

Wintertime means whale-watching time at Virginia Beach. Now's your chance to see rare fin and humpback whales-- some up to 85 feet long and weighing 70 tons. One of the most fantastic Virginia Beach events! Click here for more details.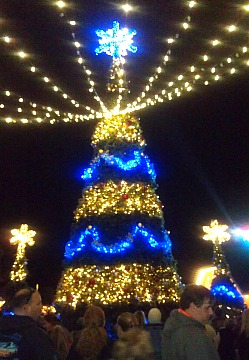 Busch Gardens Williamsburg's Christmas Town

Late November through Jan. 3
Snow, Santa, shows...and roller coasters? Head on over to Busch Gardens Williamsburg's Christmas Town, a family-friendly winter wonderland of excitement, featuring rides, holiday-themed shows, Christmas shops, and holiday-themed yummies.

The snow may be fake (or then again, maybe not depending on what kind of winter this is), but the fun is real! For details and the latest ticket discounts, go to our Christmas Town page.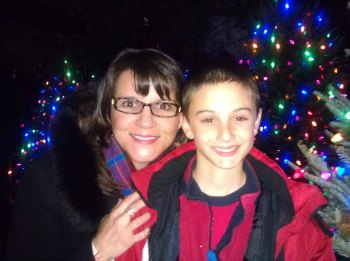 Holiday Lights at the Beach

November 21 to January 2
Feel like a kid again-- and join the only time of year you get to actually drive on the Boardwalk-- at the annual Holiday Lights at the Beach! Join tens of thousands who've made this one of their favorite Virginia Beach winter events.

For hours, cost and details on Holiday Lights at the Beach, click here.
Dominion GardenFest of Lights

November 21 to January 9
Stroll through Richmond's Lewis Ginter Botanical Garden during the holidays and you'll see over half a million lights in extravagant holiday displays. Make your way through beautifully-lit paths and gardens, a (warm!) glass conservatory/hothouse, a kids-dream train set, a firepit just perfect for hot chocolate and s'mores (for purchase), and nightly famil-friendly activities.
For photos, prices, and more, click here. 
Hampton Roads International Auto Show
January 13-15

The biggest New Auto Show in Virginia lets you see the latest cars up close and personal (and with no pressure!). Hours are 10 am-10 pm, Friday and Saturday, and 10 am to 6 pm on Sunday. 
Admission is $10 for adults and $7 for seniors and military, and free for children 12 and under. Ford is offering 1200 free military tickets each day, first-come, first-served. Go to www.hrada.com for details and a coupon good for $3 off!
Southeast Gun and Knife Show 
Jan 14-15
VB Convention Center, 1000 19th Street (757) 393-7300
One of the area's largest Virginia Beach events, this gun and knife show features a myriad of vendors and over 750 displays of merchandise. Admission for Adults: $9, $10 at the door. For more information, go to http://www.guns-knives.com.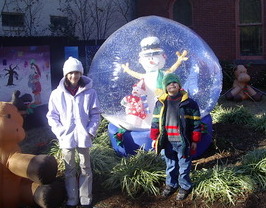 VA Flower & Garden Show 
Jan. 27-29
VB Convention Center, 1000 19th Street (757) 385-2000
This Mid-Atlantic extravaganza is presented by the Tidewater Builders Association and The Virginia Horticultural Foundation. See landscape and floral display gardens, visit home and garden vendors, local artists, and floral competitions. One of the top Virginia Beach winter events for garden lovers. Admission is $10 for adults, seniors are $8, military/first responders are $5, and free for kids 12 and under. 
Coastal Virginia Wine Fest
Jan. 28-29
Nearly 40 wineries will gather in the warmth of the Virginia Beach Convention Center for your wine sampling enjoyment. You can also take advantage of special seminars, live entertainment, and a grape stomping contest.
All tasting tickets include a commemorative glass, live entertainment, and food samplings and a "swag" bag for $44 on Saturday and $33 on Sunday. You can also buy non-tasting tickets (no glass or tastings, but you do get everything else) for $27-$38. Hours are Saturday, noon- 5 pm and noon-7 pm on Sunday. For details, click here.
---

Winter Events in February
Annual Polar Plunge

February 3-4
Virginia's Adventure Club East and the Special Olympics Virginia have once again hooked up for this special fundraising event. Over the last few years, the Polar Plunge has raised millions for Special Olympics Virginia, with over 4,000 brave individuals taking the plunge.
Enjoy local bands, fun for the kids, food, and of course, the plunge. Click here to learn more about the Polar Plunge.
Road Rage for the Cure 5K and 1 Mile
Feb. 11
Do your part to benefit the Susan G. Komen Foundation by participating in the Cure 5K Run at 9 am, or the the 1 Mile Little Run at 8:30 am at Mount Trashmore (9310 Edwin Drive in Va Beach). All participants receive a tshirt and finisher's medal. Rigistration is $40 for the 5K and $30 for the 1Miler. For details go to www.roadrageevents.com.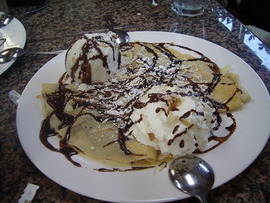 Virginia Beach Restaurant Week

February 20-26

Let your appetite run wild at one of our favorite culinary Virginia Beach winter events that allows you to sample the best Virginia Beach Restaurants for a reduced, fixed price. Spots include Melting Pot, Mahi Mahi's, Baker's Crust, Outback Steakhouse, Whiskey Kitchen, Catch 31, Rockafeller's, and Tautog's. This is one of our favorite Virginia Beach events!
Enjoy 2-course lunches for $10 and 3-course dinners for $20 and $30. For details, click here.
Looking for more things to do in Virginia? Go to my Site Index

Virginia Beach Family Fun

›

Virginia Events
› Winter Events