Groupon, Living Social & promo code sites to save you money
Amazing savings are just an email or a click away. Thanks to sites like Groupon and Living Social-- and promo code sites I'll tell you about below-- you can get astounding deals on things like restaurants, museums, spa treatments, hotel rooms, jewelry, gifts, and more-- sent straight to your e-mail every single day...or with a simple click.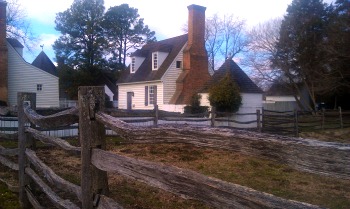 Look for Groupon deals to save you 50% or more at Colonial Williamsburg.
---

Let's start with Groupon
Okay, you say. Let's get specific: What kind of deals? Well, how about these recent deals from Groupon: 
53% off a spa treatment at Healthy Touch Therapeutic Massage


50% off a bed and breakfast package and winery tour at the Inn at the Olde Silk Mill near Fredericksburg


53% percent off a combo ticket to Historic Tredegar and the White House of the Confederacy in Richmond


84% off laser hair removal at the Cosmetic Surgery Center
I had signed up to get their e-mails for several weeks before I took the plunge, getting 50% off a one-year family membership to the Mariner's Museum in Newport News. So we can make unlimited visits for just a little more than it would have cost for ONE visit. What a deal!

How does it work? Just go to their site, sign up to receive e-mails for the city (or cities) you want to follow. Every day, you get notified of the new deal. Not interested in a particular deal? Just delete the e-mail.

If you DO find a deal you do want, just click on the link, and use a credit card to purchase the deal. You'll get a link to a voucher which you can print or bring on a mobile device to the business to get the deal. The site even has a deal-sharing feature so that gives you a personalized link you can share with friends. If one of them uses the link to buy a deal, you'll get $10 in Groupon bucks.
One caveat: Deals often only last 1-7 days or so, so act fast!
To sign up for deals on Groupon.com, click here.
---

New Groupon Deals
Student Program
You may not have heard that they offer a Student Program for college students. Membership saves you 25% off local deals for the first 6 months, then 15% off local deals for the remainder of a year since initial sign up. You'll have to renew your membership after a year.
The deal is open to students are most colleges in the US. You need only fill out a simple form so they can confirm that you are indeed a student.

To sign up, go to the site and type "Groupon Student Program" in the search bar.
NEW: Select Program
Groupon has started a new program designed to help regular users save even more.
Called the Groupon Select Program, the paid membership program charges $4.99 a month. What do you get in return? Here's what they offer if you join:

Additional 25% off local deals
Additional 10% off tickets and events
Additional 10% off tickets and events
Additional 10% off travel
Free shipping on Groupon goods
Is it worth it for you? Depends on how much you use the original site. If you're a regular user, it might be worth it simply in savings on shipping. On the other hand, if you only purchase deals a couple of times a year, it's probably not worth it for you.
---

Living Social, Amazon Local
& Pilot Online
The deal sites Living Social.com and Amazon Local work the same way, and have great deals too. I'm so sold on these deal sites that I've signed up to receive notification of deals in three different cities.
So I can buy deals for me, my in-laws, my parents, etc., that they can use where they live. It's a great way to get the perfect gift for those you love, without spending full price!
Save even more: Like Groupon, Living Social has a deal-sharing feature. Buy the deal and you'll get a unique link to share. If three people buy the deal using your link, your deal is free.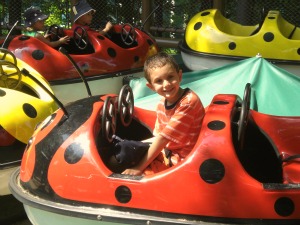 I recently found a deal good for 40% off Busch Gardens Williamsburg.
PilotOnline Daily Deals: If you live in or around the Hampton Roads area, I recommend you sign up for email notifications from PilotOnline.com which is run by the Virginia Pilot newspaper/website. Their Daily Deals site offers great discounts on goods, restaurants, and attractions in Hampton Roads. Recent examples include 50% off lunch or dinner at the Lynnhaven Fish House. 

Looking for more ways to save? Visit my Free or Cheap Things to Do page, and my Cheap Eats page. 
---

Try these great Promo Code sites
Here are more deal sites you should check out:
Get on the email list of www.afrugalchick.com and you'll get daily notifications of a variety of deals and discounts. Deals I've seen have included:
free food at Sonic, 7-Eleven, Chick-fil-A and more


free Redbox rentals


amazing Amazon deals, coupon classes for saving money on groceries, and more
SlickDeals.net 
I just recently got cued into SlickDeals.net. Since it's more focused on deals like discounts on TVs, Blue Ray disc players, and clothing like Land's End vests, rather than on discounts on attractions, museums, and restaurants (all the things that make my heart go pitter patter), I'm less into SlickDeals.net.
But it's still worth a look. Check it out by going to http://slickdeals.net/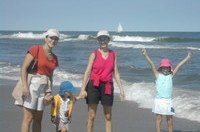 Promo Code Sites
My favorite site for finding new promo codes is Retailmenot.com. As long as you realize its limitations, it can save you money on travel, attractions, retail purchases and more. Whenever I order something online I always make a quick check on Retailmenot to see if they have a current promo code. Sometimes you get a discount, sometimes it just saves you shipping, but it's worth a try. Be aware, however, that codes they list as "current" may in fact be a year or more old.
A new site I just found that I like second to Retailmenot is Promocodes.com. I recently used it to save 20% on a car reservation at Budget Rent a Car.
Want even more ways to save?
For even more ways to save, including the latest promo codes for places like Busch Gardens and Kings Dominion? Subscribe to my Virginia Beach Blog Daily Deals (just click on the yellow RSS button on the top right of this page), or subscribe to my Twitter feed: @vabeachfundeals.
Virginia Beach Family Fun

›

Discount Travel Deals
› Groupon & Other Deals Sites