City of Virginia Beach
Need-to-Know Facts
What facts do you need to know about the city of Virginia Beach? Well, it really lives up to its motto "all kinds of fun." Few places on earth boast a better combination of beautiful beaches, stimulating attractions, adventures, and good old-fashioned fun.

That's why it has been rated "the second best place in the country to raise a family" (after Honolulu).

Already planning a visit? Here's your guide to all you need to know...important numbers and publications, and a list of the top speedtraps in Virginia Beach.
But first, here's my essential guide for:

current weather conditions and the VB surf cam (see below)
---

Current weather & surf cam
The city of Virginia Beach boasts a very temperate climate--yet provides access to all four seasons.

Warm to hot summers (daytime temps range from low 70's to mid-80's) make for perfect beach vacations. Cool evenings make for lovely, relaxing walks along the Boardwalk.
Though not as popular with tourists, off-season (especially fall and spring) can be a real treat. Lodging prices drop significantly, crowds decline, and cooler temperatures are just the ticket for golf and other outdoor activities.
If you love surfing, check out a live surf cam at this link: https://new.surfline.com/
---

The Least Stressful Metro Area 
in the U.S.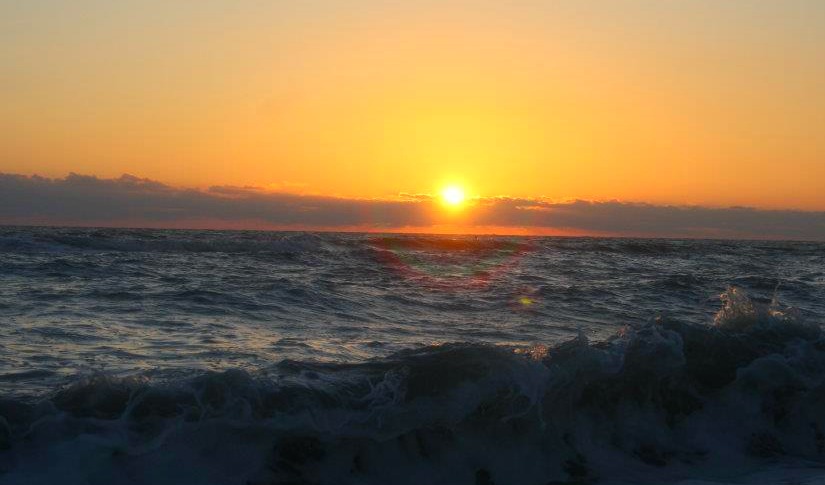 Don't you feel more relaxed just being near the ocean?
Fresh ocean air is just one of the reasons Website Bizjournals.com has in the past ranked Virginia Beach-Norfolk as the least stressful metropolitan area among 50 U.S cities.
The cities were ranked on different criteria, including murder rate, commute time, housing costs, unemployment, and days of unhealthy air annually. The information was used to derive an overall stress index. Virginia Beach-Norfolk's stress index was -8.98 (that's right, we have a negative stress index here), compared to 10+ for Detroit, 6.5 for Cleveland, and 3.6 for Los Angeles.
Virginia Beach-Norfolk consistently ranked lower than other major cities in virtually all areas. For example, it had zero days of unhealthy air per year, compared to 19 for Los Angeles, and over 28 for Riverside-San Bernardino, California.
Of course, none of this is any surprise to the locals. We already knew that this is a wonderful, relaxing place to live...and visit. 
---



City of Virginia Beach visitor info
For general information about tourism and travel about the city of Virginia Beach, contact:
Virginia Beach Convention & Visitors Bureau
I-264 & Parks Ave. - 757-437-4878 - 800-VA-BEACH
Chamber of Commerce - 222 Central Park Avenue, Suite 1010 - 757-664-2575
---

How to avoid speed traps and tickets at the Beach
Virginia Beach Named One of the Top Ten Speed Traps in the U.S.
It's true. Take it easy on the pedal here. Virginia Beach has been listed as one of the top ten speed traps in the nation by the site SpeedTrap Exchange.
SpeedTrap Exchange defines spots as speedtraps if they have "arbitrarily low speed limits combined with heavy enforcement." One of the major offending areas in Virginia Beach is Shore Drive. According to SpeedTrap Exchange "Cops hide among the bushes at the eastern terminus of Shore Drive (aka Rte 60)...Speed drops quickly from 55 to 25. Cops on your left, on median. Be equally cautious when returning on Shore Drive from the beach; speed drops from 35 to 25 before zooming up to 55. Cops will pop you unless you do strictly the limit."
Other top speedtraps at the Beach include portions of Oceana Boulevard, Kempsville Road, and Lynnhaven Parkway. 
The city of Virginia Beach recently added 20 new red-light cameras at intersections. These are the cameras that take your picture whenever you run a red light (or don't come to a complete stop when making a right turn), then send you a lovely letter letting you know, yep, you were on Candid Camera and here's the ticket to prove it.
Intersections include: Virginia Beach Blvd at Great Neck Rd. General Booth at Dam Neck Rd., Holland Rd. and Rosemont Rd., Military Hwy. and Indian River Rd., Kempsville and Indian River Rd., and Independence and Va. Beach Blvd, as well as Princess Anne Road and Lynnhaven Pkwy, and Princess Anne Rd. and Dam Neck Road.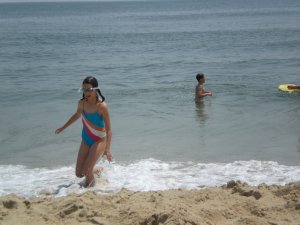 Don't get a ticket while you're enjoying Virginia Beach!
Be Careful with Street Parking
Last year, the city of Virginia Beach installed parking meters along the row of parking spaces between Atlantic and Pacific avenues (known as the 200 block). But instead of one parking meter per space, they're now governed by multi space meters in the middle of the street.
Many unsuspecting visitors have assumed that they can park for free...and end up with a ticket.
The new blue meters, on the 200 block from Rudee Loop to 40th Street, each handle multiple spaces. So here's what you do: 1) look for the meter; 2) figure out which space you parked in (spots have white numbers painted on the ground); 3) feed your number in the meter; and 4) pay.
Don't feed the right number in the meter and you'll pay for someone else's parking...and risk a ticket for your own. 
---

Save money with coupon books
Looking for coupons? Maps? Free postcards? 

The city of Virginia Beach has a number of free visitor guides which you can pick up at stands, hotels, restaurants and attractions all over the area. All offer coupons, ranging from $1 off an all-you-can-eat buffet at Captain John's Crab House, to $7 a family bike rental at Charlie's Bicycle & Blade Rentals.
We like to pick up the Monster Guide Coupon Book, because it's chock full of coupons, includes a free Virginia Beach map, and fits easily into a pocket or purse.
Virginia Travel Guide
"Live passionately" is the slogan of the new guide, and it does its best to show you how. Published annually by the Virginia Tourism Corporation, the free four-color guide is chock-full of stunning photographs and descriptions of unique places to visit in the Old Dominion.
Copies of the guide are available at hotels, restaurants, rest stops, and tourist places throughout the state.
Want discount travel deals for the Virginia Beach area? Click here for money-saving tips.


The Virginian-Pilot is THE Virginia Beach Newspaper

The Virginian-Pilot is a daily newspaper that covers the Hampton Roads area (Virginia Beach, Hampton, Norfolk, Chesapeake, Suffolk, Newport News, etc.) It's also the largest-circulation newspaper in the state of Virginia.

Contact: 757-446-2000 - http://www.hamptonroads.com/pilotonline 
---



Catch the "Wave" - The Virginia Beach Trolley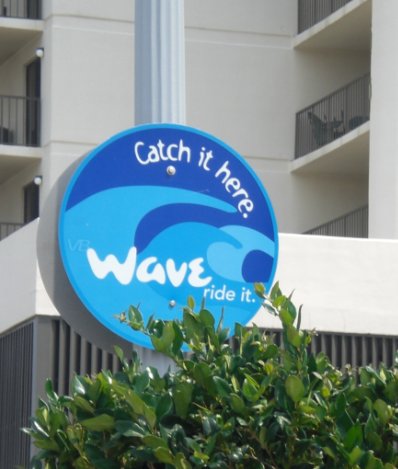 Catch the Virginia Beach Wave Trolley
Catch the VB "Wave"-- Taking the old-fashioned City of Virginia Beach Wave Trolley is a great way to see the highlights of Virginia Beach on your cheap family vacation. Of course, the kids will love going along just for the ride!
What's our fondest memory of the Wave? To learn that and other details about the Trolley, click here. 
---



Virginia Beach Zip Code 




& Important Numbers
Planning an extended stay in area? Want to know the city of Virginia Beach Zip Code? Get a pencil handy. There are 21 VB zip codes! Chances are, however, you'll stay near the beachfront. If so, you only need to know one: 23451.
Need a post office in the City of Virginia Beach? If you're at the beach, the closest are these two: 320 33rd Street, and 2400 Atlantic Avenue.
Here are some important numbers you may need to know about the City of Virginia Beach.
VB Police - 2405 Courthouse Drive - 757-427-5000
VB Library - They have 8 locations. The closest to the tourist area is the Oceanfront Area Library, located at 700 Virginia Beach Blvd., 757-385-2640. Hours are M-Th 9 am-10 pm, F-S 10 am-5 pm. Closed Sunday. 
---

Education
The city of Virginia Beach is home to the Virginia Beach Public Schools, the second largest school system in Virginia. It's also among the 50 largest school divisions in the United States based on student enrollment.
Virginia Beach Public Schools currently serve 74,682 students, and includes 55 elementary schools, 15 middle schools, 11 high schools, and a variety of elementary, private and technological schools.
Virginia Beach Public Schools address: 2512 George Mason Drive, P.O. Box 6038, VA Beach, VA 23456-0038
Virginia Beach Public Schools phone number: 757-263-1000
Regent University, a private university founded by the Christian evangelist Pat Robertson, is based here. Other higher education spots in the area include Old Dominion University, and satellite campuses of both the University of Virginia and Virginia Tech.
---

Virginia Beach Hospitals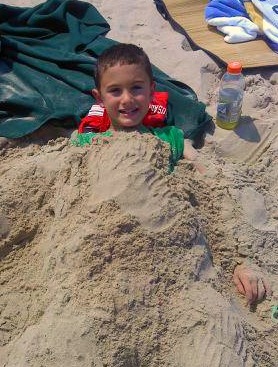 Don't end up in urgent care with a bad sunburn: Wear sunscreen when you're at Virginia Beach!
If you unexpectedly have to make an ER visit on your city of Virginia Beach, here are two wonderful hospitals I recommend in southeastern Virginia: Obici Hospital in SuffolkM, and Children's Hospital of the Kings Daughters in Norfolk.
During two recent experiences in their emergency rooms, I found the most professional and NICEST staffs I have ever seen in a hospital (and as a former community relations manager for three hospitals, I am an expert!). The entire staff at Obici, in particular, were truly out of this world in terms of friendliness and caring.
Just one example: as we waited in the emergency room with a family member who was being checked out, a member of the housekeeping staff saw that my daughter was sitting in an uncomfortable chair and actually brought her a pillow! It was truly mind-boggling how helpful all the staff were.
There are only two problems with these hospitals. Obici is located in Suffolk--not exactly that close to the City of Virginia Beach and the oceanfront. And CHKD only services children.
But Obici is owned by the Sentara Health System, which runs several area hospitals, including Sentara Virgina Beach General Hospital, the one closest to the oceanfront area in the city of Virginia Beach. So while I haven't been there myself, there's a good chance it has the same caring emphasis and wonderful staff that Obici does.
Here are addresses, phone numbers, and maps for these hospitals:
Obici Hospital address: 2800 Godwin Boulevard, Suffolk, VA. 
Obici Hospital phone number: (757) 934-4000. 

Sentara Virgina Beach General Hospital address: 1060 First Colonial Road, VA Beach
Sentara Virginia Beach General Hospital phone number: (757) 395-8000. 


Children's Hospital of The King's Daughters address: 601 Children's Lane, Norfolk, VA. 
Children's Hospital of The King's Daughters phone number: 757-668-7000. 


Virginia Beach Family Fun

› City of Virginia Beach Info