Free Fourth of July Fireworks and Events
There is no end to Fourth of July fireworks shows and special events in the greater Virginia Beach area. Here are just a few free ones I've discovered.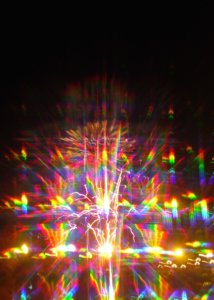 Busch Gardens Williamsburg Fireworks Extravaganza

July 3-5, 9:30 pm nightly
Celebrate our nation's birthday with Busch Gardens by day and a fantastic fireworks display by night. Plus, you can get a special all-you-can-eat Fourth of July Picnic deal, featuring fried chicken, BBQ ribs, BBQ beef sliders, hot dogs, pasta salad, corn, salad, mac and cheese, apple cobbler, cake, ice cream, and soft drinks. Prices start at around $30 for adults and $18 for kids ages 3 and up. Order your picnic in advance online. 
Tip! Best fireworks viewing spots: Italy, Germany, and of course, from the top of Griffon and Mach Tower! Free with admission to the park. And here's how to get Busch Gardens Williamsburg discount tickets!
And if you miss this event, you can still see fireworks at the park July 2 - August 12 (plus musical entertainment) at the park's nightly "Summer Nights" celebration. For an even better view, take their Rhine River Boat cruise to see the fireworks from the river. The cost is about $15 per person for the hour-long cruise. 

July 4th Stars and Stripes Explosion at the Virginia Beach Oceanfront
Enjoy fireworks, tribute bands, concerts and other musical performances at stages on the beach at 20th Street, plus at the 17th, 24th and 31st Street parks. At 9:30 pm, they'll shoot off fireworks along the beach. For details, go to my Virginia Beach events page.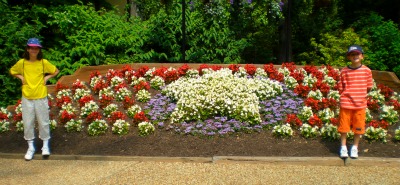 Annual Yorktown Independence Day Celebration
(July 4th at Historic Yorktown)
This fourth of July event features family activities, a patriotic parade at 9 am, a Fife and Drums presentation at 5 pm, bell-ringing at 7 pm, patriotic music at 8 pm at Riverwalk Landing, and fireworks at 9:15 pm! Go to our Yorktown Events page for details.
Colonial Williamsburg Independence Day Event  
July 4th, 9 am to 10 pm
Celebrate our independence in the place where it was born! You can do this one cheap (free) or expensive. Their Fourth of July American Cook In from 4-6 pm (@$50 per adult, $20 per child) includes music, games and activities on the Virginia Lawn and buffet dinner at the Williamsburg Lodge.
Or, for the free version, stroll around the Colonial Williamsburg Historic Area (for free-- here's how!), catch the Fife and Drums performance as they walk down the street at 7:45 pm, then catch free fireworks at 9:20 pm. In between, catch a great, cheap meal at one of our two favorite cheap Williamsburg restaurants.
Events take place in Market Square. Click here for what you MUST see at Colonial Williamsburg!

Fourth of July Celebration at Mount Trashmore
July 4th from 4 pm to 10 pm
This salute to our independence and our military features live music, kids events, food and fireworks. Events take place at Mount Trashmore Park, 310 Edwin Drive, Virginia Beach. It's free ($10 fee for parking). Call (757) 385-2990 for details.
Newport News July 4th, 7 pm -10 pm
Celebrate fireworks with spectacular views of the James River at this waterside park. Features food, vendors, crafts, rides, music, and fireworks. Events take place at Victory Landing Park, 50 26th Street, Newport News. Take exit 6 from I-664. Call (757) 926-1400 for details.


AT&T Great American Picnic & Fireworks at Town Point Park, Norfolk 
July 4 - 5 pm to 10 pm
It's like an old-fashioned family July 4th get together (only much larger) at the Great American Picnic & Fireworks event. Fireworks are at 9:30 pm. Bring a picnic, or buy "the Great American Picnic" at the park, featuring hot dogs, hamburgers, BBQ, corn, salad, dessert, and more. Musical performances by the US Army Training and Doctrine Command Band.
For more information, go to http://www.festevents.org or call 441-2345. 
Fort Monroe Fireworks
July 4 - 9:15 pm at Fort Monroe
Historic Fort Monroe (home of the Casemate Museum, which details the history of this massive island fortress ordered built by President James Monroe in 1819 as a coastal defense) will have a "close-proximity" fireworks show (i.e., no tall aerial shows, but instead, a smaller scale show that "interacts with the ramparts.").
They day starts with a flag ceremony honoring President James Monroe, then continues as they open the beaches and fishing pier until sunset. If you go early, you'll be able to tour the inner fort before it closes at 4:30 pm, then take a picnic, walk the boardwalk and beaches, and enjoy the evening before the show starts at 9:15 when the US Navy Fleet Forces Wind Ensemble finishes its presentation.
Besides the free music, they'll also offer face painting, crafts, and cornhole. For details, go to www.fmauthority.com/calendar. 
---



Fourth of July Events at Virginia's Presidential Estates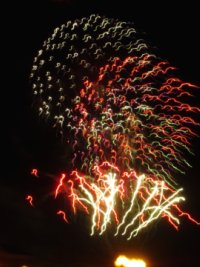 Independence Day Celebration & Naturalization at Monticello
July 4th from 9 am - 10:30 am
Looking for a deeper meaning to the fourth of July? Join a real naturalization ceremony at Thomas Jefferson's home, Monticello near Charlottesville. For over 40 years, people have celebrated our independence with this meaningful ceremony. The event will include music by the Charlottesville Municipal Band and the Colonial Williamsburg Fifes and Drums.
It's free! While you're there, splurge and tour the amazing Monticello mansion.
Here's my full review of Monticello, plus what parts of the Monticello campus you can see for free!
Independence Day Celebration at Mount Vernon
July 4th from 8 am 5 pm
Visit the estate this day and you'll enjoy all the usual benefits of visiting Mount Vernon, plus the following: daytime fireworks over the Potomac, free birthday cake (while supplies last), cannon firing and military demonstrations, and a visit with "George Washington." In addition, there will be a naturalization ceremony at 11 am, and a concert by the "Red, White and Blue" military band. 
Thomas Jefferson's Poplar Forest
Bedford, VA - July 4th from 11 am to 4 pm
Celebrate the fourth at Thomas Jefferson's other home, Poplar Forest, with dancing, music, colonial craft demonstrations like soap making, kids' games, a fife and drums parade, and a reading of the Declaration of Independence at 1:30 pm.
Cost: $9 for Adults; kids under 15 are free. House tours are extra, but read my full review of Poplar Forest to see why you must see this unique octagonal house! 
James Monroe's Ashlawn-Highland
Charlottesville, VA - July 4th 
Celebrate the fourth at this president's home in the shadow of Monticello with a free musical performance by the Heifetz International Music Institute from 2 pm to 4 pm, plus free access of the grounds all day. When you're done at Ashlawn-Highland, drive just down the road to sample wines and cuisine at Trump Winery. The view from their back patio is amazing!
Can't find what you're looking for? Go to my Site Index.
For more fourth of July festivals, parades, fireworks, and events around the entire state of Virginia, go to Virginia.org. 
Virginia Beach Family Fun

› Fourth of July