Air Travel Tips to Save You Money
Looking for air travel tips and cheap fare secrets?
Flying can be an expensive nightmare. But it doesn't have to be...nor do you have to pay full price. You just need the right tips and secrets to make your journey as smooth as possible.
I've flown to dozens of countries over the years, and logged my fair share of miles-- with and without kids in tow.
How can I forget...

The time I spent 18 hours on the floor of Anchorage Airport
The first time I flew with a newborn...and forgot the formula at home
Getting to ride in the cockpit of a DC-10 during a landing in Cairns, Australia
...just to name a few experiences.
I've learned a thing or two over the years. So I've prepared a variety of air travel tips you may find handy. Before I get to those air travel tips, let's start with the most important question of all:
"How can I get a cheap fare?"
---

How to Get a Cheap Fare
Can't sleep while flying? Try the award-winning, Wall Street Journal recommended Komfort Kollar. Click here for details...
Let's face it: the best air travel tips have to do with how to help you slay the air fare dragon. I know a lot of people have good luck with Priceline. As a mom with young kids, I've never been able to use it because I can't afford to find myself with a flight with three stops, or one that gets in at 5 am. It's just not worth it for me.

I used to use SideStep exclusively to search for cheap fares. Then I branched out to Hotwire, Orbitz, Cheaptickets, and Kayak. Sometimes they can get you amazing deals.
But use sites like Hotwire, Orbitz, SideStep, Cheaptickets, and Kayak with caution. While they can get you great deals, that's not always the case. For example, I recently searched for fares to Los Angeles. I spent hours searching Hotwire, Orbitz, and Kayak, and was not terribly impressed by what I found.
At one point, I found a decent website on Kayak that was for a Northwest flight. But when I went to select the flight, I hit a hitch. Kayak had to transfer me to Northwest's site, and when I got there, the fare was significantly higher (like, $120!) than what was listed on Kayak. True, Kayak has a disclaimer saying that they've been having difficulty with their Northwest link, but geez! After spending an hour deciding on that flight and thinking I was almost done, I was really ticked off.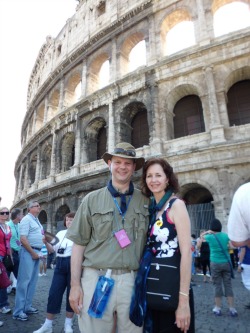 Frustrated, I decided to check directly with the airlines. Northwest was a waste of time (their fares to the west coast from Virginia are the worst), but I hit the jackpot with Delta. Not only did I find a great fare on Delta's site, but it was significantly cheaper than the best fares listed on the so-called "discounters" (Kayak, Orbitz, etc.). And this isn't the first time I've had this experience.
The moral of the story? If you have the time, use the discounters to do an initial fare check, then double check the fare with your favorite airline. You may find an even better deal!
My Current Favorites for Nabbing Great Fares
Lately, when looking for a good fare, I try to start several months before traveling by searching two places:
Two more pluses for using Google Flights: They've now added two attractive features. Google Flights will clearly flag Basic Economy fares and restrictions (a big consideration since Basic Economy has nasty hidden bags fees and annoying features, like not letting you use the overhead bin. Plus, they'll send you an alert the day of travel if they are 80% or more sure that you're likely to have a flight delay.
---

How I Saved $500 on Three Tickets
Last summer I saved nearly $500 on three tickets flying from Virginia to California. It took a little doing, but it was worth it...and now I'm passing the air travel tips I learned on to you.
1) I flew Wednesday to Wednesday (departing or returning on a Thursday-Sunday was much more expensive). That saved me about $360.
2) I bought my ticket on a Tuesday. I'd read numerous air travel tips that fares tend to be cheaper if you buy them Tuesdays or Wednesdays. I'd been pricing them daily since last Thursday, so I knew what the fares were running. Sure enough, when I booked on a Tuesday and that saved me another $100.
3) I bought an Entertainment Book and used their promo code for travel discounts of $10 per ticket on American Airlines. That saved me another $30.
Voila! Nearly $500 saved. Not bad for a little legwork and patience.
I'm so excited about this, I want to remind you that while Entertainment Books are always a good deal, if you buy at just the right time, you can get them for even less. Go to my Entertainment Book page to find out my secret for getting the books at rock-bottom prices. 
---


Consider Discount Carriers
Normally, I'm a DC-to-parts-unknown kind of girl. But I wanted to save our family money on a recent trip to Florida, so I decided to give discount airline Allegiant a go (with some trepidation). 
Was it worth it? Here are my air travel tips involving discount airline Allegiant.
The process began months before when I was trying to get a decent fare to Orlando at Christmas time -- not an easy task! I like to use the Hopper app to keep me posted on when fares were going up or down, but I wasn't thrilled with the prices I was seeing, or with the fact that the best fares seemed to be for mujlti-leg flights.
Then I remembered that my hubby's friend had recommended Allegiant Airlines, a discount airline that files to limited locations on select days, and generally out of smaller airports. To my happy surprise, they had a good fare from Roanoke, VA, to Sanford Airport just north of Orlando. Here were our pluses and minuses of the experience.
Cost: Yes, Allegiant did offer better base fares than most other carriers out of the bigger airports in VA (Richmond, Dulles). I was initially attracted to the low price (@$250 each for the base fare). But what I didn't realize that since Allegiant is an ala carte airline, that wasn't the final price (more on that later). 
We added a rental car to our package, so the out of the door cost for four airfares (and extras -- see below) plus the car was about $1400.
Over the next few months, checking the Hopper app, I saw some fares in the low $300's, but nothing as low as the Allegiant fare. not the cheapest fare to Orlando. Plus, it was a non-stop flight. 
We could have made it even cheaper, though. For example, we had to pay an additional $8-$12 per seat (per person each way) to get seat assignments together. What seemed like a small amount added up to an additional $88 to our bill round trip. Our kids are older and for an 80 minute flight, in retrospect, we really didn't need to sit together. Another way we could have made it cheaper is if we had skipped paying for a carry-on bag (that would have saved $40 round trip). We could saved an additional $50 round trip if we had just checked a single suitcase between the four of us. (But hey, that's not realistic, especially with Christmas presents to bring.)
Tip: Perhaps the best of my discount air travel tips is that you'll save the most money on baggage fees on Allegiant if you pay the fees upon booking. Checking a bag is $25 per flight segment at booking, but a whopping $50 if you wait until the airport. The late penalty for carry ons is even steeper, with the at-booking fee at $20 per overhead carry-on and $50 if you wait until the airport. 
Simplicity: Allegiant keeps their fares down by flying in and out of lesser airports. So we flew out of Roanoke, VA, and into Sanford, FL. Roanoke is only about 15 minutes further to our house than driving to Dulles (plus far less traffic) and it is a small airport with only a dozen or so gates. So it was very quick to navigate and check in and get through security. Parking was considerably cheaper than Dulles parking too.

Sanford Airport, which is only about 40 minutes north of Orlando, is somewhat bigger than Roanoke, but much less crowded than Orlando. Plus, everything ran on time, the planes seemed to be in good shape, and it was a smooth flight each direction.

Overall verdict? Would we fly Allegiant again? Absolutely, although next time I wouldn't bother paying for seats and with it being a non-stop flight, I'd skip bringing a carry on. Those changes would have saved us an additional $130 or so (or about $30 per person). 

So what if Allegiant isn't in your area? If there is an Allegiant-serving airport within 2.5 hours of your home and/or destination and you don't mind a little travel, it may be worth a try. Or, you can see if there are other discount carriers in your area. For example, Southwest (not an official discount carrier) might be worth a try simple because they offer a free checked bag per traveler, and those baggage fees can really add up!
Other air travel tips airlines to consider are Spirit, JetBlue, Frontier, and Sun Country. Going to Canada? We've had a great experience with discount carrier Porter Airlines. 

---

Avoid "Cookies" and Save Hundreds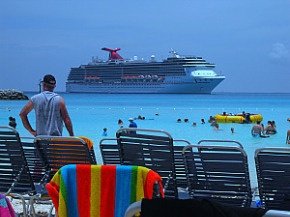 Loved this article on SavvyShopper.com giving air travel tips on how to save beaucoup bucks on flights. They quote a Consumer Reports article: "Believe it or not, just using a different browser can get you a dramatically lower travel deal."
According to the article, Consumer Reports "searched for the same itinerary at the same time on the Expedia travel site using two different browsers -- Safari and Firefox. Turns out the flight was 718 dollars lower using the Firefox browser."
How come? Turns out that airline sites and other travel sites (like Travelocity or Orbitz) track your online searches and put cookies on your computer. So if you use the same browser to check a flight multiple times, they'll know, and when you come back to make your decision, you may find that that low fare you wanted to nab has mysteriously disappeared. (It's happened to me more than once!)
What to do? Consumer Reports suggests that you delete those tracking cookies by going to your browser, clicking on "Tools" and then "Options" or "Internet Options," then on "privacy", and then deleting cookies.
---

My favorite travel credit cards
One more way to maximize your hard-earned vacation fund? Choose the right credit and debit card-- especially for foreign travel. My favorites: The Chase Sapphire credit card and the Charles Schwab debit card. Here's how they stack up:
- Chase Sapphire: You earn 2 points on travel and dining, but more important, they're offering 40,000 free points when you spend $3K in the first three months-- that's worth $500 in travel rewards.
I got mine last year and got an even better deal of 60,000 points, so within a few months I'd earned $850 in free travel rewards. Beat that, Citibank! Plus, Chase Sapphire charges no foreign transaction fees, which saved us a bundle of money when we traveled to Europe. 
- Charles Schwab Debit Card: Why pay ridiculously high fees every time you use an ATM overseas? The Schwab debit card charges NO ATM fees, and they'll even refund you any fees that other banks charge when you withdraw funds. 
Now keep those credit cards safe...
Saving money only goes so far if you get robbed while traveling. Even if it's never happened to you, you probably know someone who was robbed on vacation. But there are things you can do to protect your money while out on the road overseas. Check out these tips for keeping your money safe. 
Want more ways to save money on travel? Check out my Discount Travel Deals page.
---

More air travel tips...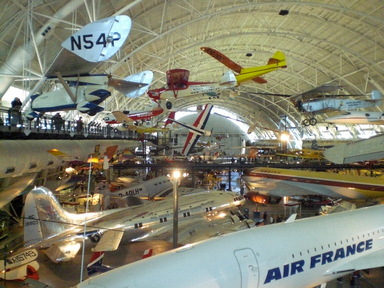 I've put together a variety of air travel tips to make your trip as smooth as possible. To answer questions like these:
Can you bring formula in the cabin?
Will they take your lip balm and mascara away?
Can I bring bottled water on board?
What about medications?
Check out Latest Airline Rules for Liquid Carry-Ons
Virginia Beach Family Fun

› Air Travel Tips