Get Freebies
(free coffee, samples, airline tickets, meals, attraction admission, books, and more)
If you're like me, you want to get freebies as often as possible, where it's free coffee, appetizers and entrees, free admission, and free deals just for having a birthday or being who you are (whether it's a member of the military, a first responder, teacher, etc.).
What I've done is put together a sort of clearinghouse of ways to get freebies and deals good for travel or just everyday living.
I'll show you just a few of the following:
80 places to get teacher discounts 
Over 200 ways to get senior discounts
Military freebies and discounts
travel discounts like how to get free checked bags, hotel freebies, and how to get free airline tickets
ways to get free books and movies
free or cheap things to keep the kids busy during summer break
Latest freebie: Get up to 1,000 free photo prints when you download the free app FreePrints.
---

Get Freebies for Your Birthday & Special Events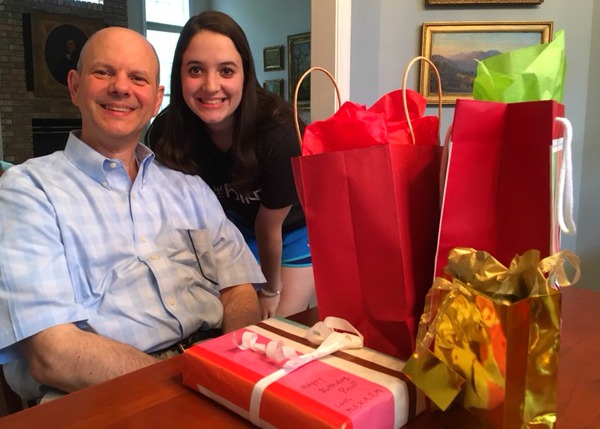 Getting something free on your birthday makes the day a little (or a lot) sweeter, especially if you're getting on in years and need a little pick-me-up. 
For a list of 81 places which offer birthday deals and discounts, check out Giftcardgranny.com.
Examples include free appetizers at Texas Roadhouse, Joe's Crab Shack, and Olive Garden, free desserts at TCBY, Ben & Jerry's, and Applebee's. Some require a purchase in order to get the deal.
Get Freebies on Special Event Days
You can also get a lot of freebies on special event days, such as Father's Day, Mother's Day, and Tax Day. 
---

Work & Senior Freebies
These are freebies which you get based on your job, whether it's being a teacher, first responder, military member, or something else. 
Teachers - Check out Giftcardgranny.com for a list of ongoing discounts and deals for educators.
Military - I have a list of discounts and deals for active duty and retired military, plus veterans right here.
First Responders/Firefighters - Here's a great site that lists 95+ freebies for these those in these professions: Offers.com
Seniors - Again, Giftcardgranny.com is a great place for a full list of deals for seniors 55 or older. Here are 202 ways seniors can get freebies ranging from 10% off places like Bonefish Grill and IHOP, to free stuff like free drinks at Dunkin Donuts and Popeye's.
---

Travel Deals & Discounts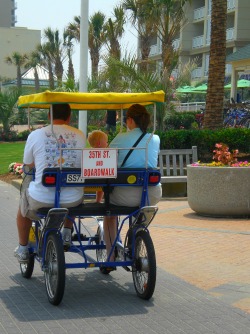 My website focuses on southeastern Virginia, so a lot of my website is based on how to travel and find entertainment in Virginia for less. Check out these links on the navigation bar on the left of this page:
Daily Deals
Free Things to Do
Discount Travel Deals
Cheap Gas

(how to save money on gas)

Cheap Eats

(places which offer kids-eat-free deals and other discounts)
But I travel a lot outside of Virginia too, so the following are tips for helping you get freebies anywhere in the world.
Baggage Deal - Unlike most airlines, which charge you $25 or more per checked bag, Southwest Airlines lets you check TWO bags for free (which explains why my sister-in-law brings no fewer than six Nerf laser guns to our family reunion each year, then hops over to the lastest Goodwill to stock up on cheap clothes deals and stuf her suitcases before she heads home!).
Get free tickets through mileage programs - Loyalty still rules in the airline world, and if you fly regularly and with the same airline (or airlines within an airline family) you can get freebies when it comes to tickets. US News & World Report has ranked the best mileage programs out there.
Free passport photos - Wish I'd known this before spending nearly $50 on passport photos at CVS to renew our family's passports! You can make free photos yourself using this site: epassportphoto.com.
Free travel with credit cards - I have a couple of travel credit cards (my favorite is Chase Sapphire) which pay serious dividends on travel each year. My go-to guy for the latest travel card deals is Thepoints.guy.com
Hotel freebies - I usually grab the lotion, shampoo, and conditioner bottles in my hotel room to take home, but have you thought of just using one of the bars of soap, breaking it in half (half for the sink and half for the shower), then taking the other home?
These wrapped mini soap bars are perfect for guest bathrooms. I also like to include one or more when I make shoeboxes to donate to Samaritan's Purse's "Operation Christmas Child" program to give to children in need overseas.
But there are other ways to potentially get freebies in hotel you may not have thought of. Go to Nomadwallet.com and type in "hotel items to take home" for a list of 30 or more items to take home. 
(Note: Even if you don't use the free showercap most hotels offer, they make a great way to pack shoes without getting the rest of your suitcase dirty!).
---

Free Books & Movies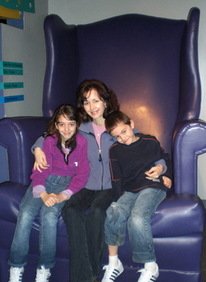 Of course, the BEST place for free books and movies is probably your local library. I've been a local library fan ever since I was old enough to read. For me, it's like going to a huge, delicious buffet and getting to pig out for free-- only the only thing pigging out is my eyeballs and brain.
So the best card you could possibly get might be a card for your local library, as most libraries these days offer some selection of DVDs, books and audio books. Many, like mine, also offer ebooks online, so you don't even have to leave your house to catch the latest read!
Because I'm such a library fan, I HATE to actually have to pay for books, so even though I have a Kindle, I rarely ever pay for Kindle books...and if I do, I rarely pay more than 99 cents or $1.99 for them.
You may know that Amazon has a selection of Kindle books which you can download for free, but it tends to be pretty limited. That's why I subscribe to BookBub. I get a daily email which lists 6-9 book titles (based on my interests) which are free or no more than $2.99 at most!
---

Free Summer Fun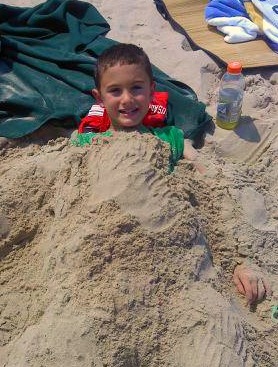 If it's summer, the biggest question is usually "What do I do with the kids?" 
I've got a whole page dedicated to answering that question, from free summer reading programs, to $1 summer movies, to free bowling, to free crafts and classes.
Find it all at my Free Summer Fun page.
---

Free Samples
Okay, I LOVE this way to get freebies samples for makeup, beauty products, perfume and more. I resisted signing up for those free samples online when I saw them because I didn't want my email to blow up!
BUT I'd heard for years that you can bypass this issue by signing up for a free email dedicated to getting freebies, so I finally took the plunge!
Personally, I hate signing in and out of accounts on the same email system, so when I set up my "samples" email account I did it on aol.com-- something which I'd normally never use.
If you do this, there are a number of websites you may find helpful for checking weekly to see what samples are being offered. Here are a few I've found :
freestufffinder
gofreebies.com
freesamples.com
freesamples.org
Keep in mind that if you do sign up for these free daily emails, you'll want to sort through them carefully as a lot of them are pretty spammy and expect you to fill out survey after survey before you supposedly get the free deals. My experience has been that if I don't click on a link and have it send me directly to the product site to get the free product sample, then I'm done with them.
More Ways to Get Free Samples
I always keep and reuse travel-sized bottles and containers for bringing along my favorite personal products when I'm traveling, but on a recent trip, I went even smaller. Here's how: Using my Amazon Prime membership, I purchased a sample beauty box, which featured over a dozen beauty samples, including L'Oreal creams, facial oil, and lotions. (Great deal! It cost $11 for the samples and included $11 in Amazon credit toward a regular purchase of one of the items which I was planning to buy anyway.)  

Amazon only offers sample beauty boxes from time to time, but they also offer sample boxes for snacks, drinks, etc.
They' aren't free, but if you want to get freebies, there are a number of places which allow you to sign up for monthly subscription boxes. Here's a great website which does monthly reviews of sample boxes (you can even sign in to swap things you don't want with other people who do!): http://boxes.mysubscriptionaddiction.com

Virginia Beach Family Fun

› Get Freebies