Share This Travel Site...and Get a Free E-Book
May we ask a small favor of you? Would you share this travel site? Scroll down so we can "thank you" with this free and valuable e-book. It will show you how you could make thousands of dollars every month, all from the comfort of your own home. It could change your life!)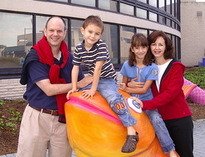 If you enjoy our site and find our info about Virginia Beach and beyond helpful, please tell others. E-mail your friends and family and give them this site address:
www.virginiabeachfamilyfun.com
You can quickly and easily share this travel site by using the HTML code I'll give you just below.
How it Works

How can you share this travel site? Just highlight, copy and paste the following HTML code anywhere on your website or blog. This HTML code will open a "new" window without closing the current window when the hyperlink is clicked. So, when the visitor closes the "new" window, your site will still be open underneath it.
<a href="https://www.virginia-beach-family-fun.com/index.html">www.virginia-beach-family-fun.com</a> 

Thanks!
---

Here's my "share this travel site" thank you!
You are in constant motion as a mom... loving, nurturing, helping, guiding, playing, comforting, organizing, mediating, laughing, managing, healing, giving. Family comes first and you are loving it!
There is no other place that you would rather be than with your kids. But, at the same time, you would also like/need to contribute financially to the family.
So... if you stay at home, why not Work At Home, Mom (WAHM)?
WAHM-IT!, The Masters Course will show you how. Four Work-At-Home Moms (WAHMs), the course's authors, will introduce you to a work solution that "fits" naturally with your family needs and yet is rewarding, exciting and soul-satisfying for you.
Just like they are doing, you too can create an information-rich Web site that is based on something you know and love. No technical knowledge or prior experience is necessary (I sure didn't have any when I started this travel site). You too can build a real, long-term business on the Net.
Learn from the experiences and advice of Elizabeth, Cate, Jennifer and Erin (and several other successful WAHMs) in WAHM-IT!, The Masters Course. They are busy moms just like you and they know what it's like.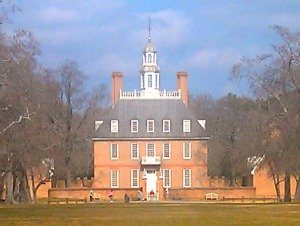 So they have taken the time to tell you everything, from reviewing all your options and organizing properly. And they progress all the way to the final desired outcome, including the nitty-gritty of how to actually build a substantial income online, illustrating with well-explained case studies.

An online business is affordable, flexible, and convenient. You can work at your Web site and business when you like, at the speed that suits you, and still put the all-important needs of your family first. In other words, you can take your family to work with you!
How does it work? It is NOT a get-rich-quick scheme. The "theory" of WAHM-IT! is a step-by-step, DAY-by-DAY, soup-to-nuts process with all the tools you need to get a successful site up and running.
Most small business people (and moms like me!) can't figure out how to start a successful web site by reading a book (the technical and marketing mumbo jumbo are just too complicated). But with this e-book, you can.
(I know, because that's how I did it! Click here to see how you can turn your passion for travel into a successful site like I did.
It works. Give someone a process that has been perfected and include all the tools needed and, well, you get amazing results like these people...
Did you read their stories? Weren't you impressed? I was. All these successful online entrepreneurs achieved success by using the proven program outlined in this free e-book...
Click on it. Read it. Try it. If a computer-challenged, stay-at-home mom like me can do it...so can you. Do it now. (And remember to share this travel site with others!)
Virginia Beach Family Fun

› Share This Travel Site