Surprising Senior Travel Discounts
When it comes to senior travel discounts, it's comforting to know that there ARE a few benefits to getting older.
If you love to travel as I do, it's important that you not leave any discounts on the table, and there are a number of ways that seniors age 65+ can save. But what may surprise you is that in case cases, you can be considered a "senior"-- and get senior discounts-- as young as age 50!
I know, it's great and depressing at the same time.
First, let's start with what may be the single biggest source for senior travel discounts: AARP.
---

Senior Travel Discounts: Start with AARP or AMAC
Of course, the grandaddy of senior travel discounts may quite possibly be AARP. The American Association for Retired People (AARP) is well known, but what may be less well known is that you can join as young as 50 and start snagging deals.
Membership in AARP costs just $16 a year and is available to those age 50 and older. But the savings can really mount up. Here's a quick list of some of AARP's discounts.
Keep in mind that this is just a basic list and does not include literally thousands of places that also give discounts to AARP members. This includes restaurants like Bonefish Grill, to pharmacies like Kroger, to movie theaters like Regal Cinemas. Most such discounts are in the 10% range, but that can really add up over time. 
You only have to be age 50 or older to join, and you can get associate memberships for those below 50. To join, go to https://www.aarp.org/.
AMAC 
One alternative for those who dislike AARP's advocacy positions is AMAC (Association of Mature American Citizens), which functions similarly to AARP with discounts ranging from prescription drugs discounts to travel discounts. To see what AMAC has to offer, go to AMAC.
---

Hotel Discounts
Hotels are one place where seniors can frequently appear to nab the most consistent discounts, often for 10% or more. 
I say "appear" because the discounts are generally off the standard room rate, which isn't always the lowest rate. You may be able to get better rates, for example, by calling the hotel directly, or by looking for deals on sites like Kayak, Priceline, Expedia, or HotelsCombined.com. 
Still, if you want a quick and easy discount without a lot of searching, do ask for the senior rate.
Here are a few hotel chains which offer specific senior travel discounts:
Best Western - 10% off for seniors 55+ or AARP members
Candlewood Suites - Discounts vary for ages 62+
Clarion - Those 60+ or AARP members get 10% off with advance reservations
Comfort Suites - Those 60+ or AARP members get 10% off
Crowne Plaza - Discounts vary for ages 62+
Days Inn - Discounts vary for ages 60+
Hampton Inn - AARP members save 10%
Hyatt - Seniors 62+ get up to 50% off
Knights Inn - 10% off for seniors 60+
Marriott - 15% off for ages 62 and older
Motel 6 - 10% off for seniors 60 and older or AARP members
Sleep Inn - get 10% off for seniors 60 and older or AARP members
Super 8 - 10% off for seniors/20% off with AARP
Wyndham - 20% off with AARP

---

Airfare Discounts
Considering the fact that seniors have more disposable time (and often, disposable cash) than other demographics, you'd think there would be more senior travel discounts for airfare than there are. Surprisingly, there are only a few airlines which offer official "senior" deals, ad those need to be checked carefully.
These airlines officially offer "senior" fares: Southwest, American, United and British Air. However, my understanding is that the senior fares may be higher than other deals, so make sure you check out all their deals first.
Southwest's, United's, and American's senior fares are available to those 65 and older, while British Air's are available to those 50 and older.
---

Rail Discounts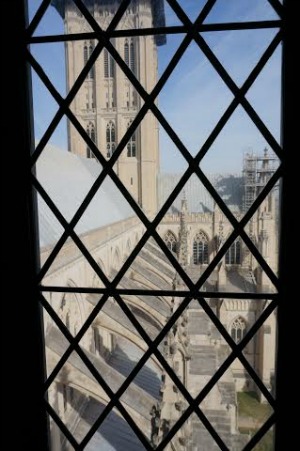 VIA Rail Canada - offers seniors 60 and older 10% off select rail and sleeper fares (although some say that their sale fares are often quite a bit cheaper that that)
Amtrak - The American line offers seniors age 62+ 15% off their lowest fares, but not on select options (like sleeper travel and business class. You may be able to snag 50% off in select areas, like between Boston and Maine.
European Rail - Most of the time, seniors are better off with non-senior deals for single-tickets (except in Belgium and Portugal where they offer some decent senior deals). Rail systems in Britain, France, Spain, Italy, and Germany do offer annual railcards that offer discounts of 15%-50% on individual tickets to seniors age 60 or over.
According to Trip Savvy, "Italy offers the Carta d'Argento ("Silver Card") to senior travelers over age 60. The card costs 30 Euros (free for travelers over 75) and is valid for one year. With the Carta d'Argento, you will save 15 percent on most Italian train tickets and 10 percent on couchette tickets (second-class sleeper berths)."
---

Rental Cars
Most senior travel discounts for car rentals involve having an AARP membership. One exception, Hertz, doesn't seem to require it to get a discount. Here are the basics on what's out there.
Hertz - They offer a senior program that gives those age 50 and older 20% off published rates.
Alamo - Their Senior Circle program offers 25% off discounts for AARP members, plus their own membership program. 
Budget - AARP members get a 30% discount. Use code #Y508537 to get the lowest rate for AARP members. 
Payless - Use promo code KW47RY to get 5% off regular rates.
Virginia Beach Family Fun