Virginia Beach Restaurant Week
Virginia Beach Restaurant Week is February 19-25
Let your appetite run wild at one of our favorite culinary Virginia Beach events that allows you to sample the best Virginia Beach restaurants for a reduced, fixed price.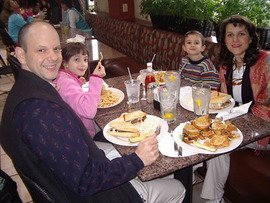 Lunch at one of our favorite family restaurants, Baker's Crust!
You'll be able to enjoy extremely reasonably priced two or three-course meals at 90 of the top area restaurants, like the Melting Pot, Mahi Mahi's, Baker's Crust, Outback Steakhouse, Whiskey Kitchen, Catch 31, Rockafeller's, and Tautog's. This is one of our favorite Virginia Beach events!

Some of our favorite restaurants are on the list, including: 
Abbey Road Pub
Baker's Crust
Catch 31
Cobalt Grille
FIREBREW
Hot Tuna

Il Giardino
Isle of Capri
Lynnhaven Fish House
Mahi Mahi's
McCormick & Schmidt
Melting Pot
Rockafeller's
Ruth's Chris Steakhouse
Saffron
Sonoma Wine Bar
Sweetwater
Steinhilber's
Surf Club
Terrapin

Waterman's Surfside Grill
Whiskey Kitchen
(Click here for insider reviews of Baker's Crust-- love those Nutella dessert crepes-- as well as Chick's, and Rockafeller's.)
Thanks to this special event, you'll be able to enjoy prix-fixe two-course lunches for $10 and three-course dinners for $20 and $30 (depending on whether you're visiting for lunch or dinner). Prices are per person and do not include tax, gratuity, or beverages.
Visit www.dineinvb.com or call (757) 422-4420 for participating restaurants, menus and more information.
In the meantime, here's how to eat at Virginia Beach restaurants for less.
---

After Virginia Beach Restaurant Week, now what?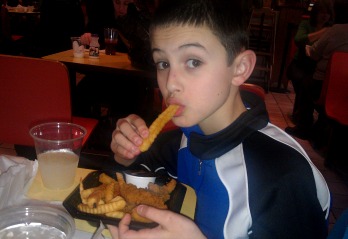 If you're like me, you don't just want to save occasionally on food and entertainment...you want to save all the time, and you don't want to pay any more for things than you have to.
So I've done the research for you. Check out my Cheap Eats page for tips on how to save on eating out, kids eat free deals, and the best time of the year to buy Entertainment books. (It's true - depending on what time of year you buy your book, you could save the price of not one, but TWO books with a single coupon!)
Check out our dedicated Events & Festivals page for more things to do by season in Virginia Beach.
Want more ways to save on travel, eating out, museums, theme parks, and more? Try these links:
Virginia Beach Family Fun

› Virginia Beach Restaurant Week