Historic Garden Week in Virginia
Why is Historic Garden Week in Virginia such a huge annual event? Well, consider these words by Hugh Johnson:
"No two gardens are the same. No two days are the same in one garden."
Often called "America's Open House," the event is April 21-28 and will afford you entrance into 250+ gardens, homes, and historic landmarks-- some of them rarely open to the public.
The Garden Club of Virginia calls it "the oldest and largest statewide house and garden tour event in the nation." The event is grouped into local tours, each of which provide entrance into multiple estates.
Tour tickets range from $25-$55 per tour; in many cases, you can purchase single tickets for only $25. Plus, if you buy them in advance, you can save $5 or more per ticket in some cases. Advance tickets are available up to 48 hours before tours. 
---

Historic Garden Week Schedule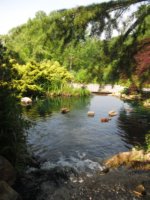 Lewis Ginter Botanical Garden
Here's the full schedule for Virginia Historic Garden Week (I can't give you details about each tour - go to www.vagardenweek.org for that) but I've noted a few sights I particularly recommend):
Saturday, April 21 - 

Ashland
Morven, Charlottesville 
Old Town Alexandria (includes access to Carlyle House, Lee-Fendall House, Gunston Hall, and Mount Vernon) 
Orange County - Gordonsville 
Staunton
Suffolk
Winchester - Clarke County
Gloucester-Matthews
Sunday April 22 -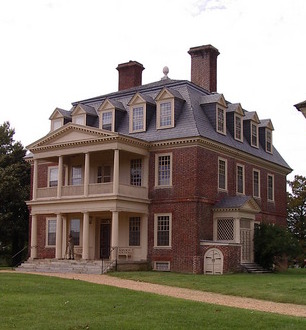 Shirley Plantation
Monday, April 23 - 

Charlottesville: UVA Pavilions and Carr's Hill
James River Plantations 
Middleburg
Tuesday, April 24 - 

Williamsburg 
Fredericksburg - Spotsylvania
Lynchburg 
Petersburg 
James River Plantations
Great Falls - McLean - Vienna
Wednesday, April 25 - 
Newport News-Hampton

Harrisonburg

Northern Neck/Northumberland County 

Richmond - Seminary
Virginia Beach
Martinsville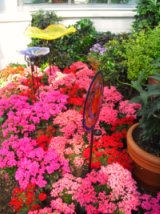 Thursday, April 26 - 
Norfolk 
Richmond - Mooreland Farms
Friday, April 27 -
Middle Peninsula 
Richmond - Kent/Valentine House
Richmond - Westmoreland Place - Executive Mansion
Smith Mountain Lake
Saturday, April 28 - 

Eastern Shore
Roanoke

Clarkesville
Westover Plantation overlooking the James River.
If you're planning on going on several tours, consider getting a Statewide Pass, which gives you access to all 29 tours that week for $300.
For full details about the week, including area tours, ticket prices, and dates, go to www.vagardenweek.org.
---

Looking for more historic homes to visit all year long?

Don't miss the Downtown Mall on your Albemarle/Charlottesville tour.
You don't just have to rely on just this week to tour amazing, historic homes in Virginia. Check out these links to find historic estates you can tour all year:
Virginia Beach Family Fun

›

Spring Events
› Historic Garden Week