Richmond Airport Facts
Richmond Airport (also known as RIC), located conveniently between Richmond and Williamsburg, Virginia, is such a pleasure to fly in and out of. Unlike huge hubs like Dulles International Airport, LAX, and Chicago O'Hare, it's so easy to get to and easy to navigate that you're less likely to be exhausted before you even get on your flight.
This page is dedicated to providing the following important facts:

Airlines that service RIC plus their phone and baggage claim numbers
A map of the terminal
Tips for getting cheap flights


For a Google Richmond International Airport map, Richmond International Airport directions, important airport phone numbers, parking options, and links to nearby attractions and restaurants to visit before and after your flight, go to our Richmond International Airport Overview Page.



---

Richmond Airport Airlines
Below are the air carriers servicing the airport. I'm including their phone numbers, as well as their baggage claim numbers for your convenience. 

One note about baggage claim at RIC. In all the times we've flown in and out of the airport, I can't ever remember having to wait more than a 10 minutes (at most) for our lugguage. Wow! Can you say that about the major hubs? So you'll be one your way that much faster. 

  
Air Tran Phone Number 1-800-247-8726 
Air Tran Baggage Service: 1-866-247-2428 

American Airlines Phone Number 1-800-433-7300 
American Airlines Baggage Service: 1-800-535-5225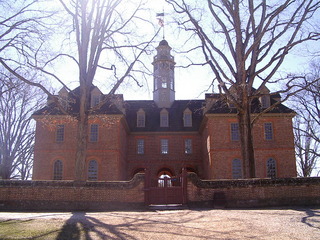 Colonial Williamsburg is just a short drive from the airport.
Continental Phone Number 1-800-525-0280
Continental Baggage Service: 1-800-335-2247

Delta Phone Number 1-800-221-1212
Delta Baggage Service: 1-800-325-8224

Jet Blue Phone Number 1-800-538-2583
Jet Blue Baggage Service: 1-866-538-5438
Northwest Phone Number 1-800-225-2525 
Northwest Baggage Service: 1-800-648-4897 

US Airways Phone Number 1-800-428-4322 
US Airways Baggage Service: 1-800-371-4771 

United Baggage Service Phone Number 1-800-241-6522 
United Baggage Service: 1-800-221-6903  


International Airlines that Service RIC: 

Air Canada Phone Number 1-888-247-2422 
Air Canada Baggage Service: 1-888-689-2247  
---

Richmond Airport Terminal Map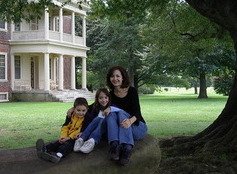 Shirley Plantation, one of the James River Plantations, is also a short drive from the airport.
Another nice thing about RIC is its size and simplicity. There's only one terminal, so you won't have the hassle of trying to figure out which terminal to go to. Plus, once you're in the terminal you won't be out of breath by the time you get to your gate!

Here's a printable version of a Richmond International terminal map.
---

Restaurants in the Terminal
The airport offers a major bookseller/gift shop, as well as several food options. The restaurants, and their locations in the terminal, are as follows:
Caribou Coffee - three locations in Concourse A and the Atrium


Sam Adams Celebrates Richmond - Concourses A & B


Applebee's, Applebee's To Go and Double T's Barbeque - Atrium


Cheeburger Cheeburger - Concourse B


Vito's Market - Concourse A
What we like to do is pick up a bite to eat to go, then take it to the end of Concourse B (we always seem to fly out of there). We get a seat at the end of the concourse and let the kids eat while seated at the window so they can watch the planes take off on the runway. Keep 'em busy before the flight!
Virginia Beach Family Fun