Busch Garden Coupon Codes - Don't Pay Full Price!
Look below for 2014 Busch Garden Coupon deals, including a promo code good for a free kid's ticket!
Okay. You know those boxes that say "Enter promotional code here?" They're useless unless you know the code. And I do.
I'm always scouting the net looking for the latest Busch Gardens Williamsburg coupon codes because they can easily save you $10, $20 or more per ticket. The trouble is, they're NOT easy to find. It's almost like you need your own personal coupon code hunter.
And that would be me.  
So be sure to subscribe to my Virginia Beach Blog for code updates!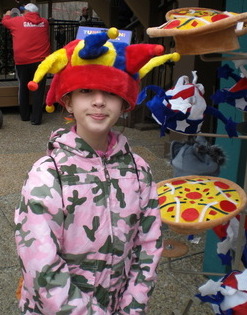 Limited time: Get 50% off single-day tickets ($36 for adults and $31 for kids) when you take advantage of this Groupon deal.
2014 Pampers Deal:
Use the promo code "BGWPAMPERS" at the Busch Gardens Williamsburg website and you'll get one free child's ticket (ages 3-9) for each adult ticket you purchase. You can also purchase additional child tickets (beyond the number of adult tickets purchased) at a reduced rate of $62 each.
(To get the deal, go to the Busch Gardens website and click on "Buy Tickets & Passes" on the top right, then enter the promo code in the box on the bottom left where it says "Do you have a promo code?")
New: Wendy's Promo Code
Use the promo code "BGWwendys" at the Busch Gardens Williamsburg website and you'll get $15 off single-day tickets from the park's website. Tickets are good through May 11 only.
Past Promo Codes:
To give you an idea of who else might offer promo codes in 2014, here's a list of places and discounts offered last year (most offered $14 off adult tickets):
Papa John's
Subway
Vocelli's Pizza
Food Lion
Offered in previous years, but not last year: Farm Fresh and Costco.
Don't forget the 2014 Preschool Pass Deal
Remember that if you want to take advantage of the free Preschool Pass deal (free admission to Busch Gardens and Water Country USA for kids ages 3-5) you'll need to order your ticket and redeem it no later than May 31. For details, go to the "Admission Facts, Fun Cards, and free Preschool Pass" link below under "More Ways to Save." 
More deals to look for:
You never know when new discount locations or promotion deals will turn up, like
How to get admission to both Busch Gardens AND Water Country USA for the price of one ticket!
How to save $3 off a Fun Card.
How to save $20 off a single-day adult ticket
For the latest, go to my Single day discount ticket secrets page or subscribe to my Twitter feed or blog (look just below).
In the fall, look for ways to save on Howl-O-Scream or Christmas Town tickets by going to my dedicated pages (look below under "More Ways to Save.")
---
Keep up-to-date with the latest
Busch Garden coupon deals
Like I said, the best way to keep up to date with the latest Busch Garden coupon codes and deals is to subscribe to my Virginia Beach Blog Daily Deals (just click on the yellow RSS button on the top right of this page), or subscribe to my Twitter feed @vabeachfundeals.
Also, look below for my "Single-Day discount tickets" link for nearly a dozen more ways to save on Busch Gardens tickets.
Want to save on Water Country USA tickets? Remember, all discounts and coupon codes I find are usually good for either park.  You can even get discounts on other theme park tickets and dining, including:
Busch Gardens Tampa
Sea World San Diego
Sea World San Antonio
Adventure Island
How valuable are these secret Busch Garden coupon codes? Pretty valuable, based on the fact that they're constantly changing the codes...so I keep finding new ones for you!
Here's another sign that they're valuable: Last summer, I saw an eBay seller offer to sell a similar secret Busch Garden coupon code for $5.
Save your money! As soon as I find more Busch Gardens coupon codes, I'll give them to you for free. Just keep checking back, remember that you got it here for free, and tell others about my site.
---

More Ways to Save & Maximize Your Visit to Busch Gardens
I spend hours each month looking for the latest Busch Garden coupon codes and more ways to save at Busch Gardens Williamsburg and discover the park's secrets. Use these pages to make your visit the best it can be:
---

More Discount Ticket Deals
& Cheap Travel Secrets...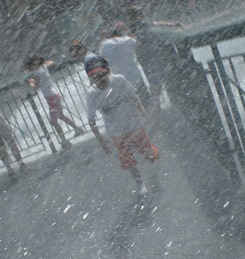 Want discount ticket secrets for other Virginia attractions, such as Kings Dominion and Colonial Williamsburg?
Go to my Discount Tickets & Travel Deals page. I've scoured the net to help you find free or inexpensive things to do on your Virginia vacation, plus ways to save on hotels, restaurants...even gas.
I'm constantly adding new pages with park photos, tips and the latest Busch Gardens Williamsburg discount tickets secrets...so check back! Or, subscribe to my Virginia Beach Blog. You'll receive a free subscriber feed so you'll get my latest tips immediately.

Can't find what you're looking for? Go to my Site Index
Virginia Beach Family Fun

›

Busch Gardens
› Busch Garden Coupon Codes