How to Get Busch Garden Discount Ticket Savings for Season Pass Holders
Look below for the latest Busch Garden discount ticket savings for season pass-holders.
I use to think that season pass discounts never even existed. Fact is, they are rare and few between. Still, after numerous feverish searches, I found this coupon code deal last year:
EXPIRED: $20 off a 1-year Season Pass - To get $20 off a 1-year season pass, type in "BGWUPFC" in the promo code box when you buy your season pass online at Busch Gardens Williamsburg. Go to www.buschgardens.com/va. 
Now, this deal is no longer available-- and unfortunately, they haven't yet posted 2014 season pass deals-- but that gives you an idea of what may be coming up this year.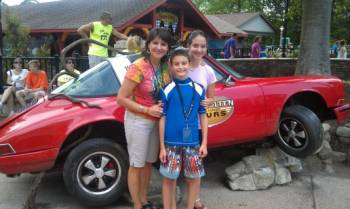 Looking for more season pass deals?
My first season pass discount search started when I decided to get season tickets for me, the kids, and their Aunt Cindy (my husband was totally uninterested-- he hates roller coasters!).
We knew we could get Fun Cards (keep reading to find out how to get Fun Cards for $3 off!). You just pay the regular adult single-day ticket price, and you can return to the park for free all season long. It really is a great deal.
But in my never-ending quest for bargains, I thought...What the hey? Why not try to improve on perfection?
So I scoured the net (for hours!) for more Busch Garden discount ticket secrets. 
---

I Really Had to Dig for These Busch Garden Discount Ticket Deals!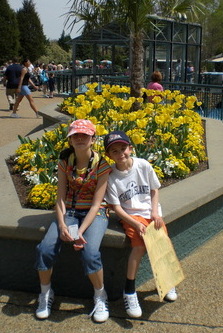 I've come up with one place (so far) where you get Busch Garden discount ticket savings on Fun Cards:
1) The Virginia Parks & Recreation site offers $3 off Busch Gardens Fun Cards (you pay $69) and Water Country USA Fun Cards (you pay $47). You can also buy single-day tickets from them for $52 for adults and $42 for kids, good from March 21 to Oct. 26. Go to www.vrps.org for details.
2) Spread out your payments - It doesn't actually save you money, but it makes the payment more manageable if you spread your payments out over a year. Instead of paying $120 up front for a 1-year pass, you'll pay just $10 per month, or $13 per month instead of $156 up front when you buy a 2-year pass.

3) Virginia Recreation and Parks Society - Here's a supposed deal I just came across. AVOID IT! The group claims to be a non-profit group dedicated to promoting Virginia parks. Maybe it is, but I find their offer misleading. They claim to offer Fun Cards for a huge discount...good so far. But guess what? They then tack on a whopping $8.50 for shipping and handling! Skip 'em!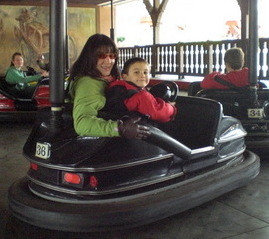 You used to be able to save a few bucks by buying your parking pass online at the official website. No more. Now it's $15 bucks whether you buy your parking pass online or in person. Bummer.
Want to contact Busch Gardens directly? Here's the info:
Busch Gardens Williamsburg address: One Busch Gardens Blvd. Williamsburg, VA 23187-8785. Busch Gardens Williamsburg Phone number: (800) 343-7946.
So that's it for now...I wish there were more season pass discounts, but as you can see, they're really far and few between.
I'll keep you posted if I find more!
TIP! Get a free season pass holder! One of the perks of season passes (except for the Fun Cards) is that you can use them to get discounts throughout the park. For example, you can get 10% discounts at Busch Gardens Williamsburg restaurants and shops.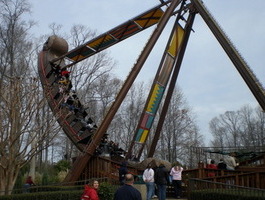 But you don't want to have to keep pulling your card in and out of your wallet (that's a great way to lose it!). So when you first get to the park, stop at the Guest Relations building (it's on your right, just after you go through the turnstiles at the entrance. Go in and ask them for a pass holder and they'll give you as many as you need.
The pass holders are plastic sleeves (yes, they'll keep your pass dry on Griffon and Escape from Pompeii) which are clipped to a lanyard you hand around your neck. So whenever you buy something, just flash your card! 
---

Looking for other Busch Garden discount ticket secrets?
If you're like me, you're looking for bargains all the time. Check out my extensive Busch Gardens Williamsburg section and you'll learn everything from how to get Busch Garden discount ticket deals on single-day tickets to the park's hours and operating schedule.
If you're a member of the military, take advantage of the "Here's to the Heroes" program. Here's how to get your special military discounts, plus military discounts for other attractions, hotels, etc.
Looking for discount ticket secrets at other Virginia attractions, like the Virginia Aquarium, Kings Dominion, Historic Williamsburg, Jamestown, Yorktown? Go to my Discount Tickets & Travel Deals page where I'll show you how to plan a cheap family vacation, saving you money on hotels, resorts, gas, restaurants, and more. 
Virginia Beach Family Fun

›

Busch Gardens
› Busch Garden Discount Tickets