Looking for a Williamsburg Campground?
Look below for Williamsburg KOA deals!
Here's my top picks for a Williamsburg campground for your family vacation getaway (they're close to Colonial Williamsburg, Jamestown, Yorktown, Busch Gardens Williamsburg, and WaterCountry USA too!).
When you're done looking for a Williamsburg campground, scroll down for links to my "Secrets to a Cheap Colonial Williamsburg Vacation" as well as reviews and insider tips (like how to get discount tickets) of Busch Gardens Williamsburg, Kings Dominion and Jamestown.
(And if you're an RV owner, you can usually save money with Good Sam, which has Over 1,500,000 successful roadside rescues—Good Sam RV Emergency Road Service
.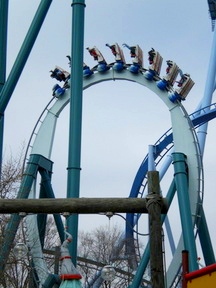 Pick a great campground near Busch Gardens!

Williamsburg KOA
Many consider this the TOP Williamsburg campground! They offer free WiFi, dozens of cable TV channels; heated pools (April through mid-October), discounts to local attractions like Busch Gardens, air-conditioned "Kamping Kabins®" (if you want to semi-rough it); a grocery store and gift shop; playgrounds and programs for the kiddies; game rooms; nature trails, and laundry facilities.
Rates for tent sites start at $20 per night (for a tent with no hook up in winter) and go up to $90+ per night (for a two-room cabin during the height of the summer season).
2013 Williamsburg KOA Deals:
20% Discount for active military, law enforcement, and fire department personnel - Valid March - Dec. 10


Stay for 6 nights, get the 7th night free - March-Dec 10


4th Night Free Sun-Thurs - Classic Cabin & Deluxe Cabin Spring Sizzler- March 1-June 15


VKR Appreciation Weekend - Sept. 12-16 - Value Kard Rewards members stay as a paying guest on Friday, Sept. 13 at any participating KOA campground and get Saturday, Sept. 14 for free


Free Thursday when you Stay Friday & Saturday Night Special- Sept. 26-Oct. 31
Go to www.williamsburgkoa.com for details.
Williamsburg KOA address: 5210 Newman Road Williamsburg, VA 23188. Williamsburg KOA phone number: 1-800-562-1733. Williamsburg KOA website: www.williamsburgkoa.com. Click here for a Google Williamsburg KOA map.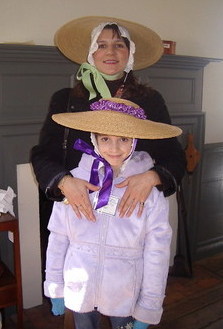 Stay at a campground near Colonial
Williamsburg!

American Heritage RV Park
This Williamsburg campground has 70 acres; nearly 100 sites with full hook-ups and 70 pull-throughs that are wide enough for slide-outs. The place has a pool, nature trail, a lending library, basketball, volleyball, and horseshoes, video/DVD rentals, a clubhouse and game room, laundry facilities, and a fenced place for run dogs.
American Heritage RV Park address: 146 Maxton Lane, Williamsburg, VA 23188. American Heritage RV Park phone number: 757-566-2133. American Heritage RV Park website: www.americanheritagervpark.com. Click here for a Google American Heritage RV Park map.
Anvil Campground
It bills itself as the only Williamsburg campground close to all major area attractions, and the only campground that has a shuttle stop from the Williamsburg Area Transport bus service (which connects visitors to Colonial Williamsburg, Busch Gardens Williamsburg, WaterCountry USA, Yorktown, and Jamestown.
The Williamsburg campground has 72 sites on 3.5 acres, 50+ electric/water, 40 electric/water/sewer, and several drive-thrus. Amenities include rentals, ice, propane, a store, restrooms, showers, laundry, picnic areas, a dump station, and more. It's not as glitzy as Williamsburg KOA, but it's very close to two of our favorite cheap area restaurants: Pierce's Pitt BBQ and Peking Restaurant.
Anvil Campground address: 5243 Mooretown Road Williamsburg, VA 23188. Anvil Campground phone number: 757-565-2300. Anvil Campground website: www.anvilcampground.com. Click here for a Google American Heritage RV Park map.
Williamsburg Pottery Campground
Only minutes from the Williamsburg Pottery, this Williamsburg Campground features 550 open or wooded sites with full hook-ups, water, electricity, and a large swimming pool.
***2013 Update: With the opening of the new Pottery last year, the park is now closed. No word at this point on whether it will ever reopen.
Jamestown Beach Campsites
Nestled beside the beautiful James River, minutes away from Colonial Williamsburg, the Jamestown Beach Campsites await you! The quiet sandy beach affords water recreation for the whole family. The facilities offer 600 wooded campsites, recreational facilities.
Jamestown Beach Campsites address: 2217 Jamestown Rd, Williamsburg, VA. (It's adjacent to the Jamestown-Scotland Ferry Dock and Jamestown SettlementJamestown Beach Campsites phone number: (757) 229-7609ý. There is no Jamestown Beach Campsites website.
Click here for a Google Jamestown Beach Campsites map.



---

Going to Kings Dominion?

Planning a trip to Paramounts Kings Dominion? Click here for Paramounts Kings Dominion tips. And here's a campground near the park that comes highly recommended by the locals.
Kings Dominion Campground Located in Doswell two minutes from Kings Dominion, this campground gets rave reviews for its cleanliness, friendly ataff, and convenient shuttle to and from the park.
Amenities include Direct TV, free WiFi, a pool, playground, volleyball, min golf, game room and store, laundry room and bath houses. They offer basic tent sites, group fields or air conditioned cabins.
Or, if you have an RV, they have a variety of sites with 30/50 amp service and water, and electric and sewer hookups. Kings Dominion season pass holders, active and retired military, and AAA, AARP and Good Sam members are eligible for 10% discounts.
Kings Dominion Campground address: 10061 Kings Dominion Boulevard, Doswell 23047. Kings Dominion Campground Phone number: (800)9-CAMP10 or (804)876-5355. Kings Dominion Campground email: camp@kingsdominion.com.
Click here for a Google Kings Dominion Campground map.
---

Want insider tips (and discount ticket secrets) for visiting local attractions?
I want you to have a stellar and memorable family vacation getaway. That's why I'm constantly reviewing new Virginia vacation attractions, hotels, and restaurants, as well as roaming the web searching for the best travel deals, discount ticket secrets, and other ways to save you money on your Virginia family vacation getaway.
If you're planning a visit to Williamsburg, be sure to read my pages on Williamsburg attractions, the best places to eat in Williamsburg, where to shop including Prime Outlets and The Pottery, and Williamburg hotel deals. And don't miss my guide for seeing Colonial Williamsburg on a dime, the "Secrets of a Cheap Colonial Williamsburg Vacation", and
For reviews, insider tips, and discount ticket secrets for other attractions in Virginia, go to my Virginia Attractions page.



Return from Williamsburg Campground to Other VA Campgrounds

Return to Virginia Beach Family Vacation Getaway

Go to Site Index