Prime Outlets Williamsburg: Serious Savings Found Here


Want some serious bargains? The Prime Outlets Williamsburg are worth every minute. And they're getting bigger than ever.

Ewell Station, their newest addition, will open April 18. New stores will include: Adidas Outlet Store, ALDO Shoes, American Eagle Outfitters, Bath & Body Works, Burberry, Charlotte Russe, Disney Outlet, Icon Sunglasses, Journeys, Juicy Couture, Kate Spade, Kenneth Cole, Lucky Brand Jeans, True Religion, Pac Sun, Papaya, PUMA, Sketchers, and Tommy Bahama.
They're also adding a new food court, featuring China Max, Frankie's Deli and Sbarro's.
Here are just a few of our favorite stores. (For a more extensive list of stores at the outlet, click here.)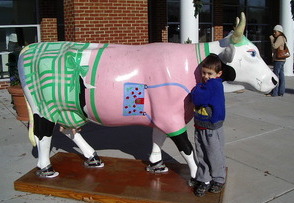 Harry and David's Outlet Store can always be counted on for a free sample of their truffles, salsa, olive speads, or other yummy products.
Our top choice: their Espresso Truffles. Um, so rich! They're so big we always cut them into quarters first. We also love their smoked salmon, which comes in a stay fresh pouch, so you can buy it on sale and enjoy any time during the year.
Check out the back of the store for their sale section-- a few months ago I bought a $50 Tower of Treats for $25.


We also like to stop by Rocky Mountain Chocolate Factory. They have delicious chocolates; I especially like their sugar free chocolates.
Gap Outlet - You can get fantastic bargains at this Prime Outlets Williamsburg store. I've bought Gap ladies' tees there once for $1 each! Other bargains I've found: Gap boys adjustable waist pants for $5 each.
My top tip: I've always had great success at the Gap during mid to late January. That's when they really mark down their winter items (sweaters, fleece tops, gloves, etc). If I can, I try stopping by weekly starting the third weekend in January and on into the first week in February to see what deals I can scoop!

Coldwater Creek - I LOVE this store, but I don't like to pay full price. So...I don't!
First, I subscribe to their email list, and get weekly notices of sales and discounts. If I find something I like (but not enough to pay full price), I keep tags on it online to see when it's marked down.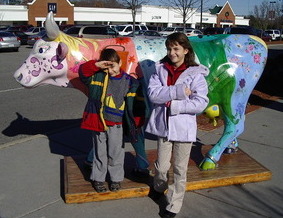 I also try to stop by the Coldwater Creek Outlet at Prime Outlets Williamsburg whenever possible to see if the item has shown up there--at a reduced price.
My top find to date: fully-lined, navy blue pants (regular price: $69.95) for $7!!! They were on the seconds rack, but I still can't find anything wrong with them...and they feel like suede!

What other bargains can be found in Williamsburg? Click here for a full list of the area outlets.



---
Tip: Join the Free 1Club for Extra Savings...

Last month, I decided to join the Prime Outlets Williamsburg 1Club.
It's a free program that gives you access to "powerful unadvertised offers" exclusively for 1Club Members.
Just a few examples:
20% off one regularly priced item at Coldwater Creek, Ann Taylor, Guess, Claire's, and Calvin Klein
10% off one regularly priced item at IZOD, Geoffrey Beene, Bass, Ben & Jerry's, Kitchen Collection, Van Heusen and more
Free gifts with select purchases at Crabtree & Evelyn, Dooney & Bourke, and L'Occitane
Deals are subject to change, but you get the picture. Who doesn's like additional savings...and hey-- it's free!
Prime Outlets Williamsburg is located 5715-62A Richmond Road (Route 60 East). You can reach them at 757-565-0702, or online at www.primeoutlets.com.



---
And for the Kiddies...

The highlight for our kids is their cow sculptures. All are decorated in different colors and designs, some of them wild and fanciful.

Want a little quiet, kid-less shopping time?.

Here's an idea. (If your kids are little, you'll need a helper.) Last time we were there, my sister-in-law (bless her!) gave me some rare solo shopping time by taking them on a cow hunt. They spent a good 45 minutes walking around the mall finding all the different cows and oohing and ahhing over them.
***Update: The cows are gone! We were so shocked (and disappointed). Apparently, they must have taken their own family vacation getaway, but we're hoping they'll come back someday. We'll keep you posted!


Return from Prime Outlets Williamsburg to Serious Shopping

Go to Main Page - VB Family Vacation Getaway

Go to Site Index